Hugh Grant stars in perhaps his most impressive role in recent years: as a crusader in the UK phone hacking controversy.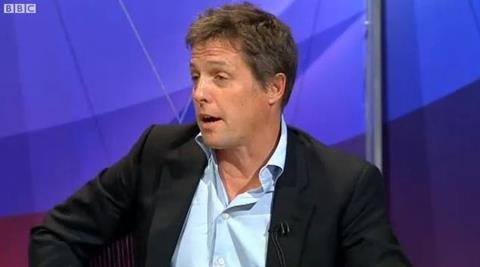 There's no Four Weddings-style fumbling in his recent eloquent remarks about the News Of The World scandal in an interview with the BBC and on Question Time. And don't forget his earlier New Statesman article from April.
Maybe Grant should get into politics for real (not as Love Actually's shimmying Prime Minister dating Tiffany from EastEnders).

Based in the UK.