In the two years since it was founded, WestEnd Films has prospered in backing titles which have scored theatrical sales in a tough global marketplace. The principals talk to Geoffrey Macnab.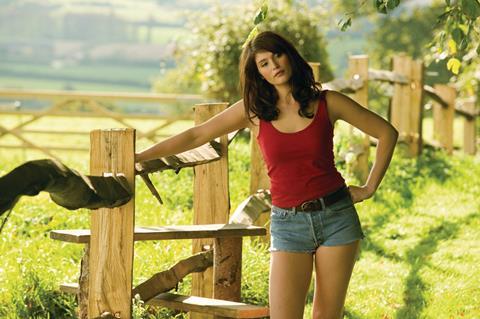 On a mid-January afternoon at their offices in Greek Street, London, the three principals of sales outfit WestEnd Films are in upbeat mood. Chairman Sharon Harel and managing directors Eve Schoukroun and Maya Amsellem have just seen a first cut of Stephen Frears' new film, Tamara Drewe. They are clearly delighted with how the $15m drama, based on Posy Simmonds' graphic novel and starring Gemma Arterton, is shaping up.
It was in 2008 that WestEnd Films was formally launched. Schoukroun and Amsellem had been working at Capitol Films, the company Harel and Jane Barclay founded in 1989 and eventually sold to Los Angeles-based entrepreneurs David Bergstein and Ronald N Tutor in 2006.
Schoukroun and Amsellem's idea was to set up a boutique-style sales agency which would acquire a handful of films (six to eight) with theatrical potential each year. The pair approached their former boss to see if she was ready to re-enter the sales arena. Harel had originally intended to concentrate on producing through her company Notting Hill Films but was intrigued by the proposition.
"I felt they were the best team around and I was very happy to partner them," Harel recalls. She acknowledges that WestEnd - which the three principals co-own -launched in a very different climate from the one she and Barclay had encountered in the early days of Capitol when the video market was thriving and broadcasters were still buying films. "You could get away with more. Now, you really have to cherry-pick," Harel reflects.
In launching the company, the first step was to find some strong films to represent. Schoukroun and Amsellem did their rounds of the UK producers.
"I don't know how many people we met; I think about 130 people. I didn't know there were that many producers in England," says Schoukroun.
They also attended co-production markets. Raymond De Felitta's ensemble comedy, City Island, the first film they picked up, which was to star Andy Garcia, proved an auspicious beginning. WestEnd pre-sold the film widely in Cannes 2008, helping it to complete its financing. City Island, which eventually attracted a cast including Alan Arkin, Julianna Margulies and Emily Mortimer, went on to win the audience prize at last year's Tribeca Festival and Anchor Bay will release it in the US this spring.
Another important staging post in WestEnd's history was helping UK production outfit Ruby Films to attach director Hideo Nakata to its teen thriller, Chatroom. One of the attractions for producers in partnering with WestEnd is that the new company is a financier as well as a sales agent. It has the resources to cash flow the UK tax credit as it did on Chatroom. "It makes a lot of sense for producers just to have one stop," says Amsellem.
Showing it is open to new British talent, WestEnd came on board to handle J Blakeson's debut feature The Disappearance Of Alice Creed, starring Arterton and due to be released in the UK later this year under the partnership between CinemaNX and Vue.
Rodrigo Garcia's Mother And Child, which had been developed at Mexican outfit Cha Cha Cha, was another prestigious early addition to WestEnd's slate.
"It came to us from Endeavor," Schoukroun recalls of the film, which was eventually made with an all-star cast including Naomi Watts, Annette Bening and Samuel L Jackson. It was warmly received at Toronto last year and sealed a US deal with Sony Pictures Classics.
Frears' Tamara Drewe, again from Ruby Films, is the biggest project WestEnd has yet handled. The film, which may surface in Cannes, has already been pre-sold to Sony Pictures Classics for the US and Momentum for the UK.
WestEnd is not setting itself goals for how quickly the company should grow.
In the short term, it is looking to acquire a library. Harel argues there is a "big advantage" to keeping the company small and flexible. However, all three principals know, and Tamara Drewe underlines the fact, it is easier to sell bigger budget films than it is smaller titles.
WestEnd films
Eve Schoukroun
Started her career at Endeavor in Los Angeles, then moved back to Europe to work in international sales at Renaissance Films.
Joined Capitol Films in 2000; later became head of international sales and then head of international for ThinkFilm/Capitol before leaving the company in 2007 to start WestEnd.
Maya Amsellem
A corporate lawyer in Israel before joining Capitol in London in 2000 as a lawyer and then head of legal and business affairs.
Left Capitol in 2008 to start WestEnd.
Sharon Harel
Began her career as an independent producer with popular Israeli drama The Troupe (1979) and produced other Israeli films before moving to the US for Every Time We Say Goodbye and Iron Eagle II, both distributed domestically by TriStar.
In 1989, she co-founded Capitol Films with Jane Barclay and the company went on to finance and executive produce nearly 40 films and build up a library of more than 90 features from film-makers such as Robert Altman, Woody Allen, Roman Polanski, James Ivory and David Cronenberg.