The ringmaster of Ryerson tells Jeremy Kay about overseeing the two programmes that tend to attract the late night crowd and those in search of something very different.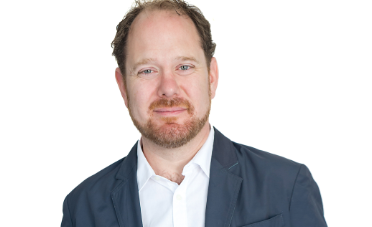 With a crop of eagerly anticipated titles led by Ben Wheatley's Free Fire, Morgan Spurlock doc Rats, Adam Wingard's Blair Witch and Osgood Perkins' I Am The Pretty Thing That Lives In The House, Geddes says there is something for everyone.
However, this audience takes its twisted delights seriously and Geddes and his team need to get right. As he tells Screen, "They know where I live."
You've said people often misunderstand what Midnight Madness stands for
I always struggle with the idea that Midnight Madness is just about horror and this year we really show we have got something for everyone. People forget this is where Borat premiered – it's not just about gore and goofy stuff.
What's your sense of this year's Midnight Madness selections?
I'm trying to programme international diversity and diversity of genre. So this year, there's kind of something for everyone. We've got [Ben Wheatley's] Free Fire, which could easily be summed up as John Woo's Hard Boiled as if written by David Mamet. So we've got action with that and Headshot. Then we've got horror with Blair Witch and The Autopsy Of Jane Doe. And we've got a documentary with Morgan Spurlock's Rats, which is guaranteed to have the audience check under their beds when they go home. Then we have Paul Schrader [Dog Eat Dog] and I never expected to get him in Midnight. Then there is Sadako vs Kayako, which is the King Kong vs Godzilla of horror.
I had to jump through a lot of hoops just to see The Belko Experiment. It's directed by Greg McLean [Wolf Creek] and written by James Gunn [Guardians Of The Galaxy]. It's about an American office being run in Colombia, a not-for-profit. There's the usual camaraderie among these expats and they realise their Colombian co-workers haven't come to work and then new security guards turn up. Suddenly this ominous voice comes over the PA telling them ten of them must die. it turns into a cross between The Office, The Most Dangerous Game and Battle Royale. It's intense and visceral and at the same time really funny. James Gunn manages to walk that line.
Blair Witch came from out of nowhere, didn't it? What can we expect?
It's a continuation of the story. It's the rightful heir to the franchise, as you might say. Adam Wingard and Simon made this in secret. They had been working on this for three years and no-one knew. When I saw it, it was referred to as The Woods. Then they did this bait-and-switch and changed [the title] at Comic-Con, which was really smart on Lionsgate's part. It's going somewhere different and Simon [Barrett, writer] and Adam are huge fans of the mythology and the film got the endorsement of the original creators.
What's the timing and process when you assemble the slate?
I start inviting just after Cannes. I'm always cautious about what's around the corner and I don't want to make mistakes. I'm trying to get premieres, which is more for the audience. I grew up in the Midnight Madness audience and so I've seen what works with the audience and I've grown up in Toronto and I have to be careful with the home crowd because they know where I live. I've had good and bad service at restaurants based on this. I have a massive tracking list and work with distributors, sales agents, producers and film commissions and fans on the ground. On top of that there are blind submissions. There aren't as many of those. Cabin Fever was one.
Were there any blinds this year?
Not this year.
What do you look for in a Midnight Madness film?
There's always a rush for post-production for them to deliver a version they're confident in letting out of the door for us to see, so even if I see films without effects and sound, I'm looking for essentials – plot and acting. There needs to be an energy on the film in the first 20 minutes or else the audience loses interest because it's midnight! Unless it pops right out of the gate it's probably not going to be a fit for that section.

Tell us about the Midnight opener, Free Fire
There was someone in that camp who was saying they thought they had something that was a good fit for me and probably Midnight Madness. When I saw the cast I thought it might be a Gala or a Special Presentation, but when I saw the film I knew it was gritty, violent fun and belonged in Midnight Madness. I feel that High-Rise would have been in Midnight as well, because of the sheer loopy energy of the film.
OK so now let's turn to Vanguard. How would you describe this section?
Vanguard is Midnight Madness' cooler older sister. It's films that are still genre; sometimes on the boundary of genre and arthouse, but it's more sophisticated, so the audience that grew up with Midnight is moving towards Vanguard. We've got Colossal, which is on the surface a twentysomething body comedy and suddenly it's got giant monsters in it, like Godzilla giant. It's working on two levels. It's good, smart sci-fi.

It's a varied programmed. Buster's Mal Heart – Sarah Adina Smith has stepped up with what she's able to do with this film. It's a very surreal portrait of a man's life that goes wrong and takes a cosmic twist.
Osgood Perkins' I Am The Pretty Thing That Lives In The House is pretty much the film with the best title in the festival. He made his mark last year with February. They told us we should see it when it was ready. It's a ghost story told from the point of view of the ghost. It's very smart and literary with nods to Shirley Jackson and old murder ballads. I'm urging people to see this on the big screen because it's been produced for Netflix. The amount of work that's gone into the sounds and colour will get lost on the small screen.
Returning to Midnight Madness, tell us about that unique audience
As an organisation we're really proud of that audience because they're smart and savvy. In many respects I am programming for that audience and since Midnight Madness started in 1988 we've created a monster because we have to try to hit that bar to make them happy. I can't be lazy or show them a remake or a lazy sequel. As soon as the lights go down it's one of the most serious, dedicated audiences ever. If you speak during the screening you will be shamed. Seeing films at TIFF is special because the audience is respectful. As soon as you go to the multiplex you have to deal with someone behind you talking and munching on popcorn.