The Icelandic director talks about his Un Certain Regard selection, set in a remote farming community.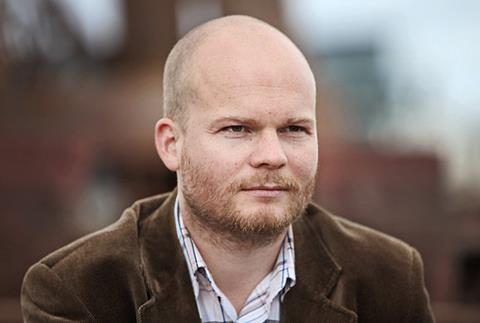 Icelandic director Grimur Hákonarson first came to Cannes with the charmingly titled short Slavek The Shit in 2005. He's back a decade later with Rams, the story of two estranged brothers, living on farms next to each other, who have to reconcile to save their sheep from slaughter after a disease outbreak. The Un Certain Regard selection premieres tomorrow; New Europe handles sales.
Why was this a story you wanted to tell?
I have roots in the countryside. My parents grew up in a farm, and I worked on a farm when I was a teenager. I was familiar with this world…There are not many people telling stories like this.
My grandmother was born in the valley where we shot. it's a very personal film for me. I feel like making it for my grandmother and my grandfather, who were farmers. It's a tribute to their values.
From the first moments of this film you feel the special bond that the farmers have with their sheep.
In the Icelandic culture, the sheep have a history very connected to our history. Sheep farming was the main livelihood. Sheep kept the nation alive. Sheep farming is now dying out a little bit, still there are strong emotional ties.
How was it shooting in this remote valley?
Visually it was beautiful. The environment there is isolated, it feels like the end of civilisation.
What was it like working with the sheep?
We had a sheep casting (laughs). We met a lot of sheep. We tried to select the right ones, they had to look good so you believe they are this special breed, but they also had to be calm and easy to work with…Sometimes when I called 'action' it was almost like the sheep went into character. It was quite amazing.
Your two lead actors are brave performers
There are several nude scenes, and they didn't have a problem with that. Sometimes they wanted to go further!
What are you working on next?
It's a rural lesbian movie set in Iceland…I think some films about the countryside can be exaggerated and not respectful. I want to make a more realistic image of these people.