The festival's 10-year-old Lab teaches a select group of international producers how to navigate their way through a film festival and market. By Geoffrey Macnab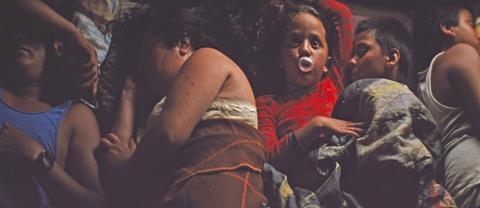 It is now 10 years since the Rotterdam Lab was unveiled, the brainchild of the then CineMart boss Ido Abram. The event gives young and emerging international producers the chance to experience a film festival — and a film market — at first hand. Right from the outset, the Lab, originally known as the International Trainee Project, was intended to offer the producers practical training and to give them networking opportunities.
In 2001, there were 12 participants, chosen by the four participating international partner organisations. A decade on, there are 65 participants selected by bodies including the Irish Film Board, the New Zealand Film Commission, the Singapore Film Commission and the UK Film Council.Participants are expected to have produced at least two short films or a feature.
Many young producers who have passed through the Lab have gone on to make films which have screened in the main programme of the festival, or to present projects in CineMart. The roll of honour includes Sweden's Erik Hemmendorff, the producer of Ruben Ostlund's critical hit Involuntary; Eurydice Gysel, producer of Koen Mortier's success de scandale Ex Drummer and of his latest, 22nd Of May; China's Wenwen Zeng, a Rotterdam Lab participant in 2008 whose project Straw Man, to be directed by Peng Tao, was selected for CineMart 2009; and Australia's Paul Sullivan, a Lab participant last year whose project by Denie Pentecost features in this year's CineMart.
"It's a few days. You meet international sales agents, you do some pitching," recalls Gysel of her stint at the Lab. "It was very useful for the networking."
Building an international network
It is not just altruism that prompted Rotterdam to set up the Lab. As Jacobine van der Vloed, co-ordinator of both CineMart and the Rotterdam Lab, points out, the initiative helps the festival in "building relationships with producers all over the world".
Lab participants are not in Rotterdam to pitch projects. Nevertheless, most will have films they will want to discuss with potential financiers or sales agents. Sometimes, they can even end up working with each other. Last year, for example, Antoine Simkine of Les Films D'Antoine in France met Jean-Yves Roubin of FraKas Productions in Belgium. Now, they are co-producing Hors Les Murs, directed by David Lambert.
When participants arrive in Rotterdam, they will meet each other through a 'speed dating' event and attend a tenth anniversary Rotterdam Lab dinner.The serious business includes a workshop given by Abram, explaining how the CineMart functions, meetings with sales agents and distributors, and more speed dating with financiers, broadcasters and publicists. There will be a case study featuring a complex co-production — in this case, Tiger competitor Cold Water Of The Sea, which involved Costa Rican and European partners. They will also learn about the perils of post-production.
By the time their five-day stint in Rotterdam ends, the 65 participants will have a thorough grounding in the art of navigating a film market.