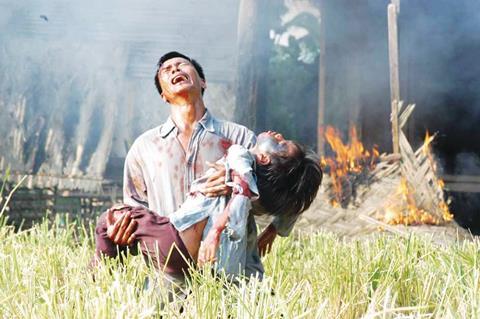 With most Italian sales agents opting to attend the International Rome Film Festival's Business Street market earlier this month over the AFM, Italy is represented by the FilmExport Group alone in Santa Monica.

New projects from the company include Paolo Bertola's directorial debut My Lai Four, an adaptation of Seymour Hersh's Pulitzer Prize winning reportage about the My Lai massacre during the Vietnam war. The $5m (¤3.3m) film was shot on location in Vietnam and the Philippines and stars Beau Ballinger, Yvette Yzon and Riccardo Flammini.

Also complete is Vincenzo Marano's police thriller The Mole 2, starring Ingrid Chauvin and Linda Hardy, which is set in the Paris underworld.
Film Export will also be showcasing two films to be shot in spring 2010.

They are Noise Of Silence, about the Burmese democracy leader Aung San Suu Kyi, with Yvette Yzon attached to play the lead. The second is Tinto Brass'
Who Killed Caligula?, an erotic comedy to be shot in 3D.