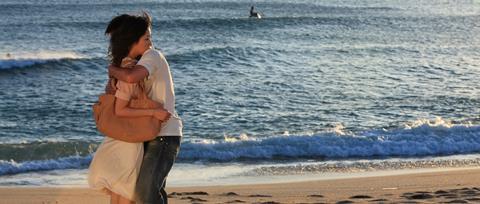 Scheduled at the end of a busy autumn festival season, the Tokyo International Film Festival (Tiff) has been working hard to position itself as a major fixture in the global film industry calendar.

"Along with the panorama of new Asian films, covering a wide area, the focus on Egyptian cinema is a highlight"

Yoshi Yatabe, Tiff
This work seemed to be paying dividends last year with an increase in both hype and glamour, and continues this year with a wide range of stars and filmmakers on hand to support their films. Sigourney Weaver and Sam Worthington will make an appearance as Tiff is screening 16 minutes of footage from Avatar, including scenes not previously revealed, while film-makers set to attend include Tom Ford, Giuseppe Tornatore and Carlos Reygadas.

Working to Tiff's advantage is that it takes place within a huge but enigmatic box-office territory that has been acquiring less independent product of late. This means the festival can serve as a springboard into the market for films that already have Japanese distribution, and a potential sales platform for those that do not. Last year's opening film, John Woo's Red Cliff: Part 1, went on to gross $52.3m in Japan.

Under the stewardship of chairman Tom Yoda, who is also chairman of Gaga Communications, Tiff has rebranded itself as an eco-friendly film festival with a mandate to promote environmental issues, a green carpet and screenings fuelled using green energy.

In keeping with the theme, this year's edition opens with Jacques Perrin's documentary Oceans, which Gaga will release in Japan at the beginning of next year. It will close with Disney/Pixar's Up, which is scheduled to open locally on December 5.

Another eco-themed film in the programme, but one that could cause controversy, is documentary The Cove, which chronicles the annual dolphin hunt in the Japanese town of Taiji. The US-produced film was a last-minute addition to the programme and is scheduled to screen on October 21.

However, the main attraction of Tiff, and one that differentiates it from the rival Pusan and Hong Kong film festivals, is that it features an international competition. This year's 15-title section includes five world premieres, five international premieres and five Asian premieres (see line-up below). Alejandro Gonzalez Inarritu heads the jury which will hand out awards with cash prizes worth a combined $100,000.

Yoshi Yatabe, programming director of the competition section, says he has strived to make this section as diverse as possible, not just geographically but also in its mix of new and established talents. "I'm excited about the variety - titles full of originality from Spanish-speaking countries, a strong presence from Eastern Europe and beautiful works from Asian masters," Yatabe says.

Inclusion in the competition section could also result in a Japanese distribution deal. Last year, two competition titles - Jean-Francois Richet's Mesrine: Public Enemy Number One and Johan Kramer's Sing For Darfur - found buyers after their Tiff screenings. The World Cinema section is also a useful showcase for overseas product and this year includes titles hot from Venice/Toronto including Tornatore's Baaria and Ford's A Single Man.

Meanwhile, the Special Screenings section features films that already have Japanese distribution in place, and this year includes titles such as Synecdoche, New York; Drag Me To Hell; The Girl With The Dragon Tattoo and Fox/Fuji TV's Japanese-language remake of Sideways.

The festival also has a section that focuses on films from the region, Winds of Asia-Middle East, which Yatabe feels is particularly strong this year.

"Along with the panorama of new Asian films, covering a wide area, the focus on Egyptian cinema and memorial screening for Yasmin Ahmad are the highlights of this section," he says.

Another sorely needed section, at least from the film-makers' point-of-view, is Japanese Eyes which will screen world premieres of eight local films with an emphasis on independent production.

Although local Japanese studio films have been hugely successful in recent years, accounting for more than half of the market, the country's independent films face the same uphill struggle as international product.
IN COMPETITION at tiff 2009
World premieres
Acacia (Jap)
Dir Jinsei Tsuji

Heaven Eternal, Earth Everlasting (Chi)
Dir Li Fangfang
Snowfall In Taipei (Tai)
Dir Huo Jianqi Manila
Skies (Phil)
Dir Raymond Red
Southern District(Bol)
Dir Juan Carlos Valdivia
International premieres
The Dark House (Pol)
Dir Wojciech Smarzowski

Staten Island (US)
Dir James DeMonaco

Stories (Sp)
Dir Mario Iglesias

Ten Winters (It-Rus)
Dir Valerio Mieli

The Trotsky (Can)
Dir Jacob Tierney
Asian premieres
Eastern Plays (Bul)
Dir Kamen Kalev

Eight Times Up (Fr)
Dir Xabi Molia

Optical Illusions (Chile-Port-Fr)
Dir Cristian Jimenez

Rabia (Sp-Col)
Dir Sebastian Cordero

Road, Movie (Ind-US)
Dir Dev Benegal