Japanese studio behind Godzilla also focusing on co-finance deals.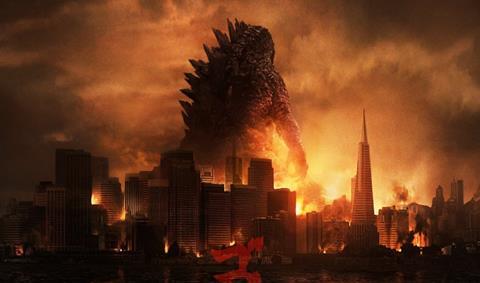 Toho, the Tokyo-based studio behind monster movie franchise Godzilla, is to boost international remakes of its properties.
Toho's international business arm will now have a team specializing in remake and co-finance deals, headed by general manager Yukio Kotaki and overseen by director Hiroyasu Matsuoka.
Previously, licenses of film, animation and character properties had been the focus of Toho's international division. As a strategic first step to expanding and strengthening the global operations, Toho has committed to the IP it represents by connecting it to adaptation opportunities and financing its production.
The most famous character owned by the Japanese studio is Godzilla, with the remake rights most recently licensend to Warner Bros. The resulting film, directed by Gareth Edwards and released last year, made $525m worldwide.
Edwards is set to make Godzilla 2 for release on June 8, 2018, co-produced by Legendary and Warner Bros.
A Japanese remake is also in the works, with anime legends Hideaki Anno and Shinji Higuchi set to team for a new Godzilla film, produced by Toho.