EXCLUSIVE: Jar Pictures has unveiled a slate of upcoming productions headed by DoP Shanker Raman's directorial debut Gurgaon and Gaurav Saxena's feature version of his celebrated short film, Rangzen.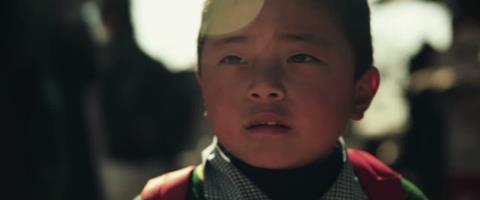 Ten-minute short Rangzen (which means freedom in Tibetan) premiered in the Generation Kplus competition at this year's Berlin Film Festival and was also voted best international short at the UK's Raindance Film Festival.
The feature will expand on the story of a Tibetan boy in Dharamshala coming to terms with his refugee identity.
Raman's noir drama Gurgaon spotlights gender prejudice in the 'new town' of the film's title, which is located close to New Delhi. Aamir Bashir and Pankaj Tripathi have been cast in the film, which is scheduled to start shooting early next year.
Raman describes Gurgaon as "a cautionary tale about social fragmentation that disintegrates first the community, then the family, and ultimately our sense of humanity."
A renowned DoP with credits including Frozen, Peepli (Live) and Autumn (Harud), Raman also co-wrote and produced Frozen and Autumn.
Founded by Ajay G Rai and Alan McAlex, Jar Pictures has two projects at Film Bazaar this year: Ashwini Iyer Tiwari's Nil Battey Sannata, which is screening in the Work-In-Progress Lab, and Aamir Bashir's Winter, which is in NFDC Screenwriters Lab.
The Mumbai-based production and line production house produced Geethu Mohandas' Liar's Dice, which is India's official entry to the best foreign-language film category of the Academy Awards. The film had a limited theatrical release in India in September and will open wider early next year.
Jar Pictures is also producing Killa director Avinash Arun's next Marathi and Hindi-language projects and Mohandas's next as-yet-untitled film.