As well as creating the moving score for Oscar contender The Theory of Everything, Johann Johannsson has found time to direct his first film.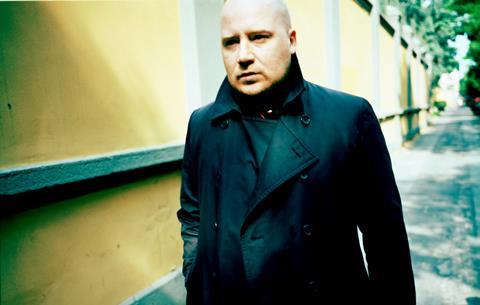 Artful 30-minute short End of Summer, which had its world premiere at CPH: DOX in Copenhagen, will now head to other festivals (Johannsson also hopes to present some screenings with live scores, as he has done with Bill Morrison's The Miners' Hymns).
It's an almost meditative black and white look at the world the director visited in Antarctica, where the population is led by penguins. "I didn't really go there with the intention of making a film, it was a spur of the moment thing to bring along a Super 8 camera and some sound recording equipment," says the Iceland-born, Berlin-based Johannsson. "But what I brought back was hypnotic and emotionally affecting in some way. It's like an anti-nature film ….It's not the HD Planet Earth way of seeing nature."
He shot on a sensitive, rare film stock formerly used for titles. "This is basically the end of this particular stock, unless there is someone who secretly hoarded it out there," he says. "It was a huge risk to take this stock along, I could have ended up with unusable footage…but there's something about working with a very organic medium."
Of course, for a composer, sound is crucial to the short as well. "It's a really beautiful sound world, and a harsh one too. They can be abrasive sounds these birds make. It has that very austere melancholy to it. The sounds of the seals can be very haunting, they sound like laments almost… I spent a lot of time working on the sound design, assembling these recordings and then I worked with a sound designer who added some additional sound created solely for some of the movements. I wanted this to be a salient feature from the film, the image is very lo-fi but the sound is very detailed and very focused."
He started thinking of musical ideas while on the sailing voyage and wrote the bulk of the music after the film was finished.
Johansson says it didn't feel alien moving into directing. "When I am composer for films, I don't feel like a composer, I feel like a filmmaker, I feel like part of the team that's making the film. It's not some abstract composing project, it's about making something that works for the film… In a way it's very logical to take this step to create the images to accompany the music. It doesn't feel like a big step to direct."
In addition to reteaming with his Prisoners director Denis Villeneuve to compose the score for Sicario, Johansson will be working on another directorial project, Last and First Men, shooting in the Balkans with a 16mm film crew in December and to be premiered in Kortrijk, Belgium in May. "We're aiming for feature length but it depends on the material," he says.
Last And First Men looks at a group of statues commissioned by Tito in the 1960s and 1970s as a symbol of the unified Yugoslavia. "These statutes were intended as a symbol of unity, and they are out in the wild, concrete statues that are all very abstract and surrealistic. They look a little bit like they are from another planet dropped into the nature. They are all in a state of disrepair, after Yugoslavia separated their symbolism has changed. They symbolise something else. They kind of have fallen into neglect, as a reminder of a past most people don't care about. Some are covered in graffiti, overgrown by vegetation. They are these beautiful beacons of this old Yugoslav social utopia."