Festival to open with Gere-starrer Time Out Of Mind. Other guests include Harvey Keitel, 50 Shades of Grey star Jamie Dornan and George A. Romero.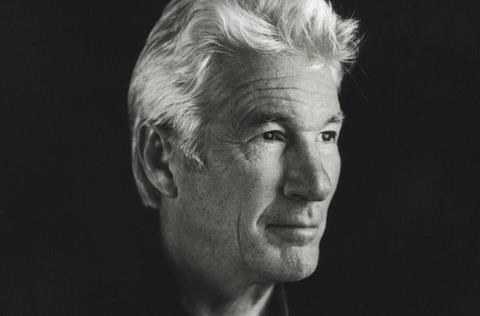 US actor Richard Gere is to receive the highest honour of the Karlovy Vary International Film Festival (KVIFF) during its 50th anniversary edition, which runs July 3-11.
Gere, star of American Gigalo, Pretty Woman and Chicago, will receive the Crystal Globe for Outstanding Contribution to World Cinema at the festival in the Czech spa town.
Previous winners include Helen Mirren, John Travolta and last year's recipient Mel Gibson.
This year's KVIFF will open with Time Out Of Mind, starring Gere who will present the film alongside director Oren Moverman and co-star Jena Malone. The psychological drama follows a man seeking a way to reach his estranged daughter.
The festival will also screen Gere's latest film, Andrew Renzi's drama Franny, the story of a philanthropist who gets involved in the lives of a young married couple in the attempt to compensate for traumas of the past.
Renzi will be in KVIFF to present the film, having been in competition at the festival last year with his documentary debut, Fishtail.
Closing film
KVIFF will close with romantic comedy Sleeping with Other People, presented by director Leslye Headland.
The film, about a good-natured womanizer (Jason Sudeikis) and a serial cheater (Alison Brie) who form a platonic relationship, first screened at the Sundance Film Festival in January.
Harvey Keitel, Jamie Dornan
Other guests to attend KVIFF will include US actor Harvey Keitel, who will present Paolo Sorrentino's Youth, in which he stars alongside Michael Caine.
It will mark a return trip to the festival for the Mean Streets and Pulp Fiction star, who received the award for outstanding artistic contribution to world cinema in 2004. He was also one of the first subject to agree to film one of the festival's now famous trailers.
50 Shades Of Grey star Jamie Dornan will attend KVIFF to discuss upcoming Second World War drama Anthropoid, which begins shooting in the Czech Republic next month.
Directed by Sean Ellis, who will also be in attendance, the co-production is led by US-based LD Entertainment and centres on the events around the assassination of Nazi official Reinhard Heydrich, one of the main architects of the Holocaust. Dornan will play the role of paratrooper Jan Kubiš.
Directors at KVIFF
The European premiere of Prashant Nair's comedy-drama Umrika, which won the audience award at this year's Sundance, will be presented at KVIFF by the director and actors Suraj Sharma (Life Of Pi) and Tony Revolori (The Grand Budapest Hotel).
Director Ryan Fleck will present poker road movie Mississippi Grind, which he directed in tandem with Anna Boden.
Director Saverio Constanzo and actress Alba Rohrwacher will introduce their film Hungry Hearts at KVIFF.
US screenwriter, director and producer George A. Romero, creator of cult horror films beginning with the legendary Night of the Living Dead, will present one of the most admired works of the celebrated writer-director duo Michael Powell and Emeric Pressburger, Tales of Hoffmann (1951).
The film adaptation of Jacques Offenbach's opera will be screened in a newly restored version.
As previously announced, six international directors who share a history with KVIFF are to present one of their favourite films at festival, including Mark Cousins, Kim Ki-duk, Sergei Loznitsa, Luis Miñarro, Michael R. Roskam and Sion Sono.
Juries
KVIFF also unveiled its juries for this year's competitions. The Grand Jury will comprise:
Tim League, US cinema operator and distributor
Angelina Nikonova, Russian director, screenwriter, and producer
Ólafur Darri Ólafsson, Icelandic actor
Hengameh Panahi, founder/president of sales company Celluloid Dreams
Ondřej Zach, HBO Europe
The East of the West Jury will include:
Gaby Babić, festival organizer
Alexis Grivas, Greek journalist, festival programmer, and cameraman
Tomáš Luňák, Czech director
Ivan I. Tverdovsky, Russian director
Olena Yershova, Ukrainian film producer
The Forum of Independents Jury will comprise:
Katrin Gebbe, German filmmaker
Michael Málek, programmer at Czech Television's Center for Acquisitions
Yeo Joon Han, Malaysian director
The Documentary Film Jury will include:
Paolo Bertolin, Italian festival programmer, film critic, and producer
Teodora Ana Mihai, Romanian filmmaker
Ivana Pauerová Miloševič, Sarajevo-born director and script developer living in the Czech Republic