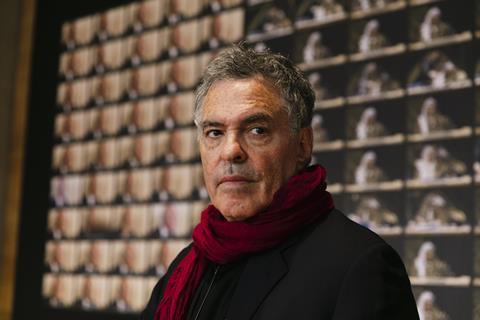 Kino Lorber has acquired all North American rights from Hanway Films to the Amos Gitai Film Collection comprising 22 titles from the Israeli director including Cannes selections Kippur, Kadosh, and Free Zone starring Natalie Portman, Hiam Abbas, and Carmen Maura.
President and CEO Richard Lorber negotiated the deal with Hanway Films chairman Jeremy Thomas. Kino Lorber will make the collection available to arthouses and Jewish film festivals immediately. Remastered versions of the library titles will be released on DVD and Blu-ray, Kino Lorber's Kino Now platforms, and major digital services.
The library includes Disengagement starring Juliette Binoche, Promised Land with Rosamund Pike, One Day You'll Understand with Jeanne Moreau, and Roses à Crédit with Léa Seydoux and Grégoire Leprince-Ringuet.
"I have been working with Kino Lorber for over twenty years, and I am very touched and delighted by the news that they have decided to release this collection of my films in North America," said Gitai. "This collection of 22 films covers most of my entire fiction work from Esther directed 35 years ago to Laila in Haifa, which was just recently presented at The Venice Film Festival. I am sure that the meticulous and caring attitude that has characterized my relationship with Kino Lorber will definitely enhance the presence of these works in North America."
Lorber added, "We're honoured to now be the stewards of Amos Gitai's distinguished library. There is no filmmaker working today whose oeuvre has so incisively bridged the personal and the political. His cinematic engagements probe human emotions heightened by traumatic contexts, where intimate personal dramas become emblematic of struggles for national identity. As a cinema psychologist of geo-political turmoil Amos Gitai is a unique and essential auteur."