EXCLUSIVE: Korea's 9ers Entertainment has picked up international rights to Kim Hwi's creature horror The Chosen: Forbidden Cave (working title) and Kang Sang-jin's comedy Three Summer Nights.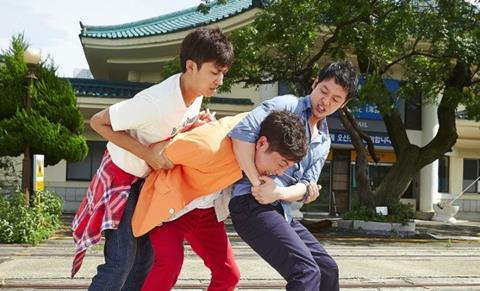 Starring Kim Sung-kyun (The Deal) and Yoo Sun (Don't Cry, Mommy), The Chosen: Forbidden Cave follows a psychologist investigating the wife and daughter of a deceased friend, who both appear to be possessed.
The film is currently in production for release later this year. Kim Hwi previously directed 2012 thriller The Neigbours.
Currently in post-production, Three Summer Nights follows three friends who get mixed up with drug dealers after wrecking the luxury car of one of their girlfriends. The friends are played by Kim Dong-Wook, Lim Won-Hee and Son Ho-Jun. Kim Sang-jin's credits include Ghost House and Jail Breakers.
9ers Entertainment also has Hong Won-chan's directorial debut Office in Cannes official selection in Midnight Screenings.