JAN 10 UPDATE: Giulio Ricciarelli's German foreign-language Oscar submission Labyrinth Of Lies won on Sunday the Palm Springs Film Festival's Mercedes-Benz Audience Award for best narrative feature and Jacob Bernstein and Nick Hooker's Everything Is Copy from the US earned the documentary award.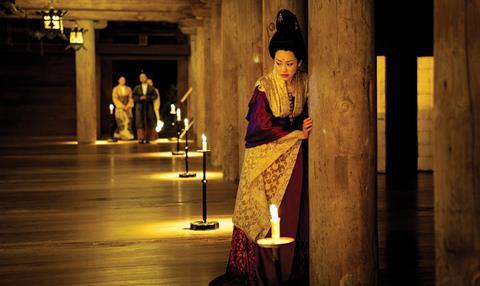 On Saturday Hou Hsiao-hsien's Taiwanese foreign-language Oscar submission The Assassin won the FIPRESCI Prize at the 27th annual festival.
In other juried award winners announced at a luncheon on January 9, the FIPRESCI Prize for Best Actor of the Year in a Foreign Language Film went to Sigurður Sigurjónsson and Theodór Júlíusson from Grimur Hakonarson's Icelandic Oscar submission Rams.
FIPRESCI's Best Actress of the Year in a Foreign Language Film went to Alena Mihulová from Slávek Horák's Czech Oscar submission Home Care.
The New Voices/New Visions competition honoured Xavier Seron's Death By Death (Belgium-France), while a special mention went to Thithi (India-US) by Raam Reddy.
The John Schlesinger Award for a first-time documentary filmmaker was awarded to The Birth Of Saké (Japan) by Erik Shirai, while the HP Bridging The Borders Award went to Umrika (India) by Prashant Nair
The audience award winners will be announced on January 10. The festival runs until January 11.