Dir: Michael Rowe. Mexico. 2010. 92mins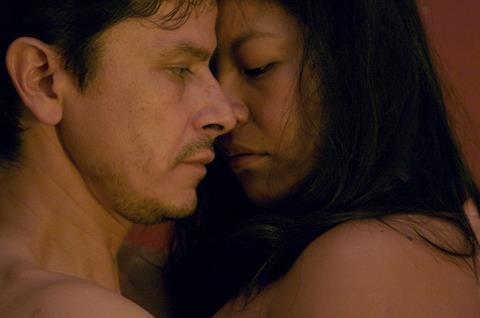 A fearless and haunting performance from relative newcomer Monica Del Carmen distinguishes Leap Year, the portrait of 29 days in the dispiriting existence of a young Mexican woman who seems to have little control over her life, yet perversely - emphasis on perverse - calls all the shots.
This first film by writer-director Michael Rowe will be off-putting to some but makes the most of its basic ingredients in searing increments.
Set entirely in the small apartment of freelance journalist Laura Lopez, this first film by writer-director Michael Rowe, an Australian playwright, poet and screenwriter who lives and works in Mexico, will be off-putting to some but makes the most of its basic ingredients in searing increments. Set for a June 16 theatrical release in France, the film premieres in the Directors Fortnight at Cannes.
Twenty-five year old Laura, who only leaves her apartment to shop and pick up anonymous men for expedient rutting, is a master at putting a positive spin for others on what we can plainly see are dead-end circumstances. Eating generic food directly out of the can while speaking to her mother on the phone, she recounts the gourmet feast she's allegedly savouring. Her neighbours probably don't know she's alive but she describes them as a tightly knit community of caring friends.
She lies to others but painful truths seem to adhere to her like the crummy decals on her laptop. At least one of those daunting antecedents has been with her since she was 12.
Del Carmen has zero vanity: Laura masturbates while observing the couple across the courtyard; picks her nose while typing and more or less tolerates incredibly rude behaviour from her interchangeable parade of recreational lovers.
Laura's distinctly native Indian features subtly underline lingering class divisions in contemporary Mexico where much of the wealth accrues to those of European descent.
The only loving relationship in Laura's shambles of a life is with her younger brother (Marco Zapata) who turns up when he's expected as well as when he's not.
Laura marks the 29th of February on her wall calendar with a red square. Her date with destiny may involve Arturo (Gustavo Sanchez Parra) a guy she brings home whose sadism seems to mesh with her masochism. A sort of revenge plot takes shape in small but startling instalments.
Veteran actor Gustavo Sanchez Parra convincingly conveys both cruelty and tenderness, while long, unfussy takes make good use of the widescreen format.
Production companies: Machete Producciones, Instituto Mexicano de Cinematografia
International sales: Pyramide International, +33 (0)1 42 96 01 01
Producers Edher Campos, Luis Salinas
Associate producers: Olga Gonzalez, Gustavo Campos
Screenplay: Michael Rowe, Lucia Carreras
Cinematography Juan Manuel Sepulveda
Production designer: Alisarine Ducolomb
Editor: Oscar Figueroa Jara
Main cast: Gustavo Sanchez Parra, Marco Zapata, Monica Del Carmen