Dir: Michael Epstein. US. 2010. 112mins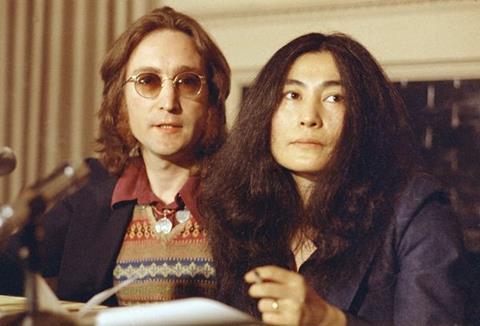 John Lennon, Liverpudlian by birth, was a New Yorker by choice. LENNONYC frames the former Beatle in the adopted hometown where he was killed in 1980.
Studio out-takes and newly found interviews showcase Lennon's wit.
More affectionate than probing, more evocative than thorough, this gentle crowd-pleaser produced by the Public Broadcasting System in the US will be essential to Beatles fans. The film has a November 22 airdate in the US, but it will also play US and international festivals after its world premiere at the New York Film Festival. Although its theatrical future outside the US is still unclear, television and DVD demand worldwide will be strong.
LENNONYC scrutinises John Lennon's American years, which began in 1971 with Yoko Ono in Greenwich Village. The celebrities had an instant public life, supporting radical political activists (who sensed their marketing potential). The US government responded with a 4-year battle to deport Lennon (which Lennon won in 1976) - a story better told in the doc The US Vs. John Lennon (2006).
The couple split in 1973, with Lennon fleeing to Los Angeles for an 18-month "lost weekend." The tortured star drank heavily and agonised over Ono, and returned to New York, eventually having a son and a settled family life, and releasing Double Fantasy, an album with Ono (November 1980). Lennon's murder in December 1980 came when he seemed happiest.
We don't see much archival imagery that's new in LENNONYC, but fellow musicians (from his motley backup band Elephants Memory to Elton John, heard on the hit Whatever gets You Thru the Night) talk colorfully about Lennon in the studio.
Lennon's own voice is the film's strength. Studio out-takes and newly found interviews showcase Lennon's wit – warmhearted and wicked, often self-deprecating – which will win over most audiences.
The portrait of Lennon, happy at 40 by 1980 with son Sean and Ono (who cooperated) makes you wonder whether there's more to this fame-to-fatherhood-to-martyrdom story.
More darkness (and editing) could have brought taut drama to LENNONYC, which is still a pleasure to the ears. Lennon may have slipped in the 1970s, yet this doc makes those songs sound as good as they'll ever sound.
Production Companies/Backers, Two Lefts Don't Make Right Productions, Dakota Group, Ltd., THIRTEEN's American Masters, WNET.ORG, PBS
US Distributor: Public Broadcasting System (PBS)
International sales: Ealing Studios International, www.ealingstudios.com
Producers: Susan Lacy, Jessica Levin, Michael Epstein
Executive producers: Stanley Buchthal, Michael Cohl, Susan Lacy
Associate Producer: Emma Pildes
Screenplay: Michael Epstein
Cinematography: Michael Chin
Editors: Ed Barteski, Deborah Peretz