Without an obvious juggernaut such as Slumdog Millionaire, this year's Bafta race looks far from predictable, says Allan Hunter of an awards ceremony that aims to recognise both UK and international talent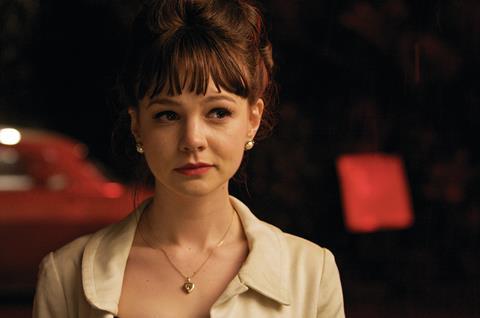 No long-established film award can afford to stand still. The Baftas have existed since 1947 but every year a fresh issue of debate is created, whether it is over the categories, overlooked contenders or guiding ethos.
"I am a passionate advocate of Bafta voters seeing a film on the big screen where they can"

Finola Dwyer, chair, Bafta film committee
Last year, attention was focused on the practicality of adding a documentary category to the 24 main Bafta awards. This year, the US Academy's decision to expand its best picture category to 10 nominees and entrust the hosting chores to the odd couple duo of Steve Martin and Alec Baldwin presents some fresh challenges for the Bafta organisers.

"I thought we had one of our best ceremonies in 2009 and it was the best ever in terms of ratings with more than 5 million tuning into the BBC coverage. Some great people have said they would like to be part of it this year," claims Finola Dwyer, the chair of the Bafta film committee. "We try to keep building on previous successes. In many respects we already have 10 best picture nominees because of the five for best film and the five for outstanding British film."
Looking out for juggernauts
The Bafta film awards will take place on Sunday, February 21 at London's Royal Opera House, with the evening's host still to be announced. (It is generally assumed UK TV personality Jonathan Ross will return to complete a hat trick of appearances.) The first round of voting opens on December 7 with the nominations announced on January 21.
There is no obvious Slumdog Millionaire juggernaut poised to sweep the board at this stage — but there wasn't this time last year,either. There are strong candidates from around the globe, including Precious: Based On The Novel Push By Sapphire (an audience winner at Sundance, Toronto and San Sebastian) and critically acclaimed foreign-language possibilities such as The White Ribbon, A Prophet and Bafta-favourite Pedro Almodovar's Broken Embraces.
UK hopes are widely spread with An Education, Bright Star, Fish Tank and Nowhere Boy well positioned for nominations and homegrown acting contenders including Carey Mulligan's star-making role in An Education and Colin Firth's career-best performance in Tom Ford's A Single Man.
Success or failure for many Bafta contenders may well be a matter of careful timing. Do voters retain strong enough memories of Armando Iannucci's In The Loop or Michelle Pfeiffer's performance in Chéri to make them viable contenders? Conversely, are James Cameron's Avatar, Rob Marshall's Nine, Clint Eastwood's Invictus or Peter Jackson's The Lovely Bones (a co-production with Film4) arriving too late in the race to build momentum?
"It's a good thing that it doesn't feel at all predictable as this stage," suggests Dwyer. "Every film must be screened to members by December 17 and there should be plenty of opportunities to see all of these titles.
"We also encourage distributors to remind voters of titles from earlier in the year with extra screenings. I am a passionate advocate of everyone seeing a film on the big screen where they can."
Glory, not grosses
A Bafta win is something that can more often be measured in glory rather than box-offi ce returns. 2009 winners such as Slumdog Millionaire and Man On Wire were well along the road to commercial success before their Bafta wins. This year, February releases in the UK including A Single Man, Michael Hoffman's The Last Station and Invictus have the most to gain in terms of the boost that Bafta nominations and victories could bring.
Titles that are fresh in the mind of the general public are partly what help to maintain Bafta's reputation as the premier British award, along with a large helping of visiting glamour underlined by a 2009 ceremony that was attended by Brad Pitt, Angelina Jolie, Penelope Cruz, Meryl Streep and Mickey Rourke.

"The public at home now have so much access to celebrity and films and global events, " says Dwyer. " In order to get them to tune in and make us a priority, you have to really plan every aspect of the show from the presenters to how we can involve the public more. We are always looking at ways to keep it fresh and unexpected."