On the eve of Italy's distribution networking event Industry Days (Nov 30-Dec 4), Sheri Jennings looks at the challenges facing Italian films at the local box office.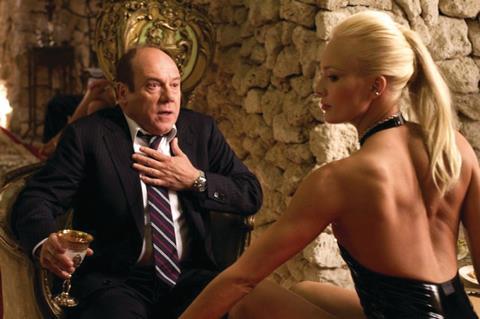 In 2007, local films accounted for 31.7% of the market at the Italian box office. Fast-forward to 2009 and the Italian market share for the first nine months of the year has dropped to 21% (down 6.8% over the same period in 2008). This is despite the release of high-profile projects such as Giuseppe Tornatore's Baaria and Michele Placido's Il Grande Sogno, both distributed by Medusa in the second half of the year, which have performed solidly if unspectacularly.

A lack of star performers
Two local films, Filmauro's Italians ($18m) directed by Giovanni Veronesi and 01 Distribution's Ex ($15.8m) by Fausto Brizzi, have made the top 10 highest-grossing films of the year to date (see box, below). But there has been no Italian blockbuster to drive the local box office yet, and a series of titles have disappointed, including

Medusa's teen love story Amore 14, directed by Federico Moccia. Meanwhile, films from non-USterritories are up by 4% in 2009, driven in part by the success of midrange independent releases, Lucky Red's Slumdog Millionaire ($7.1m) and more unexpectedly by Moviemax's The Imaginarium of Doctor Parnassus.

Imaginarium took $2.7m in its opening weekend (October 23), beating the Cattleya-produced, Universal-distributed local comedy Oggi Sposi, which took $1.4m. Moviemax head of theatrical distribution and marketing Roberto Proia puts this down to the Heath Ledger effect but also credits the campaign, which was aimed at "all demographics".

Michele Napoli, commercial director at distributor Filmauro, puts it simply: "The trend for certain local films has halted and the public is saturated by them." Moviemax's Proia suggests theproblem lies with weaker local product.
"This year we saw many Italian projects take for granted that people would see a movie [just] because there are big stars in it." One such underperformer was Iago, which despite a starry local cast pulled in a disappointing $2.9m (€2m).

Two local blockbusters will open at Christmas: Filmauro's Christmas franchise Natale A Beverly Hills and Medusa's Leonardo Pieraccioni film Io E Marilyn. Hopes are high they will each notch up the usual $75m (€50m) gross for an Italian Christmas release.

But Paolo Protti, president of Italy's exhibitor organisation ANEC, warns: "I don't see any way the missing figures can be recouped within the end of the year. The films have had less appeal, distribution has been less calibrated throughout the year and the global market is also down."
Ice Age proves a hot ticket
Admissions for Italian product may be down, but the overall box office to October 31 is up by 3.5%, to $691 (€464m). 20th Century Fox's Ice Age: Dawn Of the Dinosaurs has taken $44.4m at the Italian box office, making it Italy's third most successful release ever after Titanic and Life Is Beautiful.
Italy ranked as the sixth best international territory for the film after Germany, France, UK, Brazil and Russia.
In early 2010, three big Italian films from popular local film-makers are set for release: Carlo Verdone's Io, Loro E Lara by Warner Bros on January 8; Moccia's Scusa Ma Ti Voglio Sposare, which will be released by Medusa in February; and Giovanni Veronesi's Genitori E Figli - Agitare Bene Prima Dell'Uso from Filmauro, also in February.
top 10 films in italy (january 1-october 31, 2009)