Locarno's 2014 edition will pay tribute to an eclectic mix of legendary film-makers, actors and producers. Screen takes a look at the recipients.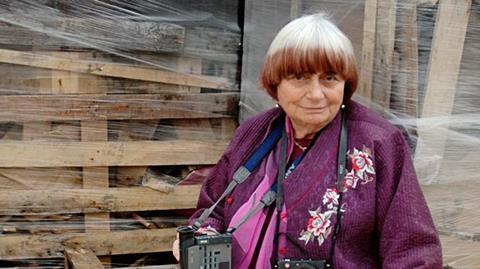 "The press understandably pays a lot of attention to new films and to stars. But it's important to me to have an ongoing dialogue with the cinema of the past because when you screen it, it becomes the cinema of the present," says Locarno's artistic director Carlo Chatrian, who curated the festival's famed retrospectives before taking over the top job, so has a particular affinity to the section.
Indeed, since taking over the helm from Olivier Pere, Chatrian has intensified Locarno's retrospective work, last year paying tribute, among others, to German film-maker Werner Herzog, Italian director Sergio Castellitto and Hollywood legend George Cukor.
He puts this decision in part to Locarno's position in the festival calendar. "It's a good moment in the year. Festivals like Venice and Cannes do pay attention to [classic films] but the new films are so important that it's impossible to have this kind of dialogue.
"I am proud of the way last year people watched a George Cukor film and then went to watch a new short and found something in common between them," adds Chatrian, who has once again chosen an eclectic mix of honorees for this year's edition - Italian studios Titanus, French director Agnes Varda, Steadicam inventor Garrett Brown, Hong Kong producer Nansun Shi, Spanish film-maker Victor Erice and actors Armin Mueller-Stahl, Mia Farrow, Juliette Binoche and Jean-Pierre Léaud.
"This year we have lots of other very well-known actors and directors attending Locarno. But at the same time it's very timely to pay tribute to [someone like] Victor Erice, whose name may not ring a bell to many people but whose films are so strong. It's this balance that matters to me," he adds.
Chatrian also sees it as his duty to introduce the younger generation to the great film-makers of the past. "This ongoing dialogue is really important because cinema is a young art but with an important history," he adds.
Titanus Studios
The famed Italian production studio Titanus is the subject of this year's major Retrospective. Titanus, founded by Gustavo Lombardo in 1904, is still active today.
Chatrian says: "Titanus effectively had a hand in virtually the entire history of Italian cinema. To explore the world of Titanus is to explore that crucible of popular and auteur cinema as they intersect and feed each other."
Selections in the Retrospective will include a Piazza Grande screening of Luchino Visconti's 1963 masterpiece The Leopard; plus Charles Krauss's Casa Mia, Donna Mia (1923); Raffaello Matarazzo's Nobody's Children (1952); Vittorio De Sica's Two Women (1960); Dario Argento's The Bird With The Crystal Plumage (1970); Valerio Zurlini's Indian Summer (1972) and Giuseppe Tornatore's L'Ultimo Gattopardo (2010).
The festival will also present a roundtable discussion on August 12 about Titanus, chaired by Sergio M Germani and Roberto Turigliatto, and with Bernard Eisenschitz, Gian Luca Farinelli, Chris Fujiwara, Miguel Marias, Emiliano Morreale and Simone Starace.
Agnes Varda
Belgium-born director Agnes Varda will be only the second woman ever to receive the festival's Pardo d'onore Swisscom (honorary Leopard), following Ukrainian director Kira Muratova in 1994.
Locarno's tribute to Varda will include screenings of a selection of her films including Cleo From 5 To 7 (1962), The Creatures (1966), Vagabond
(1985) and The Beaches Of Agnes (2008) as well as five episodes of TV series Agnes De Ci De La Varda (2011). She will also take part in an onstage conversation during the festival.
"Varda reminds us that film is a creative act that implicates the subject behind the camera - or directing it - both emotionally and politically," Chatrian says of the director, who started out as a theatre photographer before making the move into directing with her first feature, La Pointe Courte (1955). An important part of the French New Wave movement, Varda has gone on to receive many accolades, including a lifetime achievement award at Cannes in 2010.
Garrett Brown
Oscar-winning cinematography legend Garrett Brown, creator of the Steadicam, the camera support system that allows film-makers to shoot fluid movement while retaining a stable image and so changed cinematography, will receive Locarno's Vision Award - Nescens.
Talking about the decision to honour the US craftsman, who is expected to attend the festival, Chatrian described him as "one of those artists who has enabled cinema to take a giant step forward, and for reality to be explored in a new way", adding, "Choosing Garrett Brown as the recipient of this award is not only to pay tribute to an invention but also to the man behind it. A brilliant cameraman, Brown's filmography contains so many titles that constitute much of the cinematic heritage of the last 40 years." Brown, who won an Oscar in 1977 for inventing the Steadicam, worked on classics such as Rocky, Return Of The Jedi, Indiana Jones And The Temple Of Doom and The Shining, a film designed to exploit the invention's full artistic potential.
Directors with whom Brown has developed close working relationships include Warren Beatty, Jonathan Demme, Frank Oz, John Schlesinger, George Miller, Sydney Pollack, Martin Scorsese, Stanley Kubrick and Steven Spielberg.
Nansun Shi
Hong Kong producer Nansun Shi will receive the festival's Premio Raimondo Rezzonico for best independent producer. She has made a major contribution to the international success of Hong Kong cinema through her work with Cinema City studio and subsequently with Film Workshop, which she co-founded with producer and director Tsui Hark in 1984.
Her filmography includes John Woo's A Better Tomorrow, Tsui's Detective Dee And The Mystery Of The Phantom Flame and Flying Swords Of Dragon Gate as well as Andrew Lau and Alan Mak's classic 2002 film Infernal Affairs, later adapted by Martin Scorsese as The Departed. While in Locarno, Shi will participate in a public discussion with the festival audience and a selection of her films will also be screened.
"Nansun Shi had the ability to shepherd the careers of a wide range of directors, and to pursue a personal trajectory within the constantly changing world of Hong Kong cinema," Chatrian says.
Victor Erice
Acclaimed Spanish film-maker Victor Erice will receive this year's Pardo alla carriera award for his extraordinary contribution to film. The tribute will include an onstage conversation with the director.
Festival-goers will be able to see Erice's first feature, The Spirit Of The Beehive (1973), which is considered one of the masterpieces of Spanish cinema. Also screening will be El Sur (1983) and his most recent feature, Dream Of Light (1992), almost a working diary of the artist Antonio Lopez and his attempts to paint a quince tree.
Armin Mueller-Stahl
The festival's Lifetime Achievement Award - Parmigiani will go to German actor Armin Mueller-Stahl, who will take part in a public conversation during the festival, moderated by Ralf Schenk.
Films to be screened include Rainer Werner Fassbinder's Lola; George Sluizer's Utz, for which Mueller-Stahl won the Silver Bear for best actor at the Berlinale in 1992; and Scott Hicks' 1996 film Shine, for which he received an Oscar nomination for best supporting actor.
Mia Farrow
US actress Mia Farrow follows in the footsteps of Faye Dunaway, who was the recipient of Locarno's first Leopard Club award last year. The festival says Farrow's work "has left a mark on the collective imagination". She will take part in a public conversation and present a selection of her films.
Juliette Binoche
French actress Juliette Binoche will receive the festival's Excellence Award Moët & Chandon. Binoche will take part in a conversation with Chatrian at the Spazio Cinema, while two of Binoche's most iconic films, Krzysztof Kieslowski's Three Colours: Blue (1993) and Abbas Kiarostami's Certified Copy (2010) will also be screened. The festival will also screen Olivier Assayas's Clouds Of Sils Maria.
Jean-Pierre Léaud
French actor Jean-Pierre Léaud will also receive a Pardo alla carriera award this year. The festival will screen Jean-Luc Godard's Masculin Féminin, Francois Truffaut's Two English Girls, Jean Eustache's The Mother And The Whore and Bertrand Bonello's The Pornographer.