Before The Flood, executive produced by Martin Scorsese, to get European premiere in London.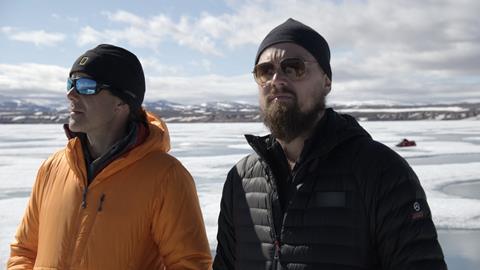 The BFI London Film Festival (Oct 5 – 16) will host the European premiere of environmental documentary Before The Flood by Fisher Stevens and Leonardo DiCaprio.
The special presentation addition will screen on Saturday 15 October.
Actor-producer-director Stevens directs the feature, produced by DiCaprio, about how climate change affects our environment and what society can do prevent the demise of endangered species, ecosystems and native communities across the planet.
The National Geographic presentation is made with Ratpac Documentary Films and Appian Way in association with Insurgent docs and Diamond docs.
Executive music producers are Trent Reznor and Atticus Ross and executive producers include Martin Scorsese, Adam Bardach, Mark Monroe and Zara Duffy. Produced are DiCaprio, Fisher Stevens, Trevor Davidoski, Jennifer Davisson, Brett Ratner and James Packer.
Stevens said: "We can no longer turn a blind eye to the issue of climate change; we are at a crucial moment where if we don't act now, we will forever pay the price. I'm looking forward to sharing Before The Flood with the BFI London Film Festival this October. London is one of the greatest cities in the world and my hope is that this film provides a global wakeup call about our inevitable fate should we fail to act."