My Scientology Movie will screen in the festival's Debate strand.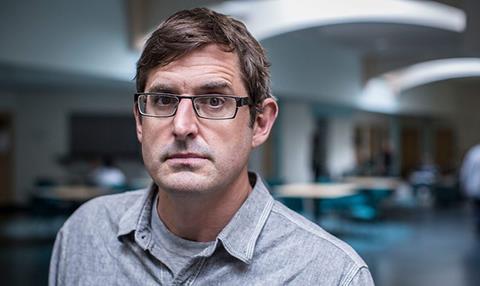 A new BBC-backed film focusing on the Church of Scientology, from seasoned TV documentarian Louis Theroux, is to receive its world premiere at the BFI London Film Festival on Oct 14.
The news was announced at the programme launch for the festival's 2015 edition, during which a short clip from the film was played, depicting Theroux having a disagreement with a representative of the Church regarding the production's right to be shooting in a certain area.
The film, previously titled Stairway to Heaven: Louis Theroux and the Church of Scientology, is directed by John Dower (Thrilla in Manila) and produced by Oscar-winning producer Simon Chinn (Searching For Sugar Man).
LFF festival director Clare Stewart told ScreenDaily: "Louis Theroux is such an interesting creative force in terms of British Culture. The line of enquiry that he takes on this subject is different again from various treatments that we've seen recently. I think it's a really important addition."
When asked whether she anticipated any problems from the famously litigious Church regarding screening the film at the festival, Stewart commented: "We shall see".
Theroux revealed on Twitter in April that in retaliation to his film, the Church of Scientology was now working on a documentary about him.
In June, Alex Gibney's Scientology documentary Going Clear received a UK theatrical release despite pressure from the Church.