Dir: Yoo Ji-tae. South Korea. 2012. 123mins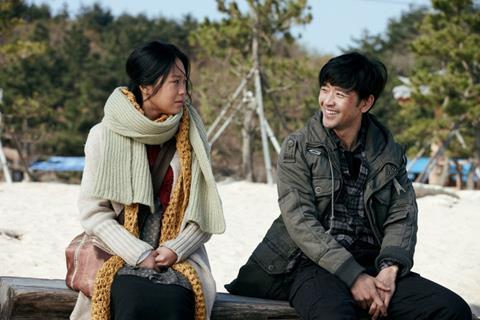 Although overlong, Yoo Ji-tae's feature debut is a promising piece of work that demonstrates his talent as a filmmaker, and given his already high profile as an actor (Oldboy, 2003), Mai Ratima, should secure a strong festival run following its world premiere at the Busan International Film Festival.
Stylistically the film is reminiscent of some of Park Chan-wook's films.
At the heart of the narrative is a melodrama, which still remains a characteristic of some Korean cinema, but Yoo decides to veer away from sentimentalism, and instead explores a number of social issues including the increasing number of South East Asians that have immigrated to Korea. While this is a trait found in other local films such as He's On Duty (2010), this is a darker film, but remains strangely appealing throughout.
The title Mai Ratima refers to one of the leading characters, a 22-year old Thai girl, magnificently played by Park Ji-su, who accepts a mail order marriage in order to move to Korea and fulfill her dream, but is heavily exploited by her Korean family. She soon falls in love with a man in his thirties called Soo-young (Bae Su-bin) who takes her away from her troubles but with no income or home, they struggle to survive.
Stylistically the film is reminiscent of some of Park Chan-wook's films through its interesting choice of colours and tone, and the cinematography is at times remarkably vibrant and innovative that brings a unique characteristic to the film.
While Park Ji-su steals much of the limelight, Bae Su-bin is equally convincing as the male lead, and his popularity as an actor should help raise the film's profile.
Its long duration may be a little enduring for some viewers, but this feature boasts a number of attributes that should keep it on the festival market for some time to come.
Production company: Yoo Movie
International sales: Lotte Entertainment, www.lottenet.co.kr
Producer: Hong Yeon-Jeong
Editor: Moon In-dae
Music: Jo Young-wook
Main cast: Bae Su-bin, Park Ji-su, So Yoo-jin
Main cast: Bae Su-bin, Park Ji-su, So Yoo-jin