ACTOR: The youngest Game Of Thrones star — and likely the last to feature in Stars of Tomorrow — Maisie Williams has just turned 17 and marked the occasion with two significant moves: getting her driving licence and completing a lead role in UK independent film The Falling, directed by Carol Morley (Dreams Of A Life).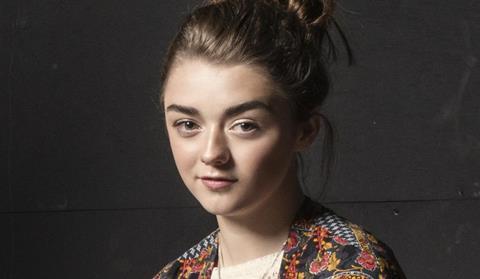 The BBC Films/BFI-backed The Falling is set in an all-girls school in 1969 Britain, a world away from Game Of Thrones, and Williams likes it that way.
"She's a very different character to what I would normally be associated with," says the Bristol native. "Being a complete newcomer to acting through Game Of Thrones, I've been trying to learn as much as I can from other people and I really loved this opportunity."
Cast in Game Of Thrones when she was just 12, Williams has become famous, especially in the US, due to the show's devoted following — but she herself has grown more and more devoted to the craft of acting and determined to stay in the business.
"I'm the youngest of four and my first words were 'and me' so that's my character," she says. "I'm grateful I was a show-off when I was little. I was in the right place at the right time when Nina Gold cast me, I had the right look for the role and I was similar to Arya [Stark, the tomboy princess she plays].
"Now I've grown into the role and I've learned a lot more about acting. I had to learn the hard way I guess but I'm grateful that people saw something in me. I don't come from a world where opportunities like this happen and I'm going to make the most of it."
Williams grew up in Somerset before joining the Game Of Thrones team. With only three young actors on the set, she is close with Sophie Turner, who plays her sister Sansa (although they don't share any scenes).
Working on The Falling, she says, "was nice to build a base of friends my own age in the industry as well. This is my future and it's good to meet other people, similar ages to you, who have the same passions."
Contact Louise Johnston, Louise Johnston Management louise@ljcasting.co.uk