The Colombian star's first time behind the camera earned two Primer Corte awards at Ventana Sur this week and has drummed up plenty of buzz ahead of its premiere in Sundance's World Cinema Dramatic Competition strand in January.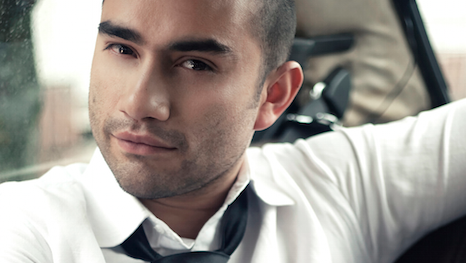 Cruz sat down with Jeremy Kay at Ventana Sur in Buenos Aires to talk about how he prepared for the role of a man with a debilitating illness and why the story resonates with his life. The film first screened as a work-in-progress at BAM in Bogota last summer.
What is the film about?
This film is about the man who suffers from a muscular disease and due to his illness cannot move or lead a normal life. His mother does everything she can to help him achieve the goals of his life bit he cannot have a normal life.
Where did you shoot it and how was it funded?
The story takes place in the area of La Cienega Grande by the Atlantic Ocean. This film hasn't been funded by any governmental agencies or private companies. If I had waited until the film could have won production awards it would have taken a long time.
There are two co-producers. Fifty percent of the film was funded by me and the balance from the two co-producers. The stars of the film and the crew deferred payment. It was hard but I was lucky and this was done out of love.

Why did you choose this story for your directorial debut?
I have been an actor since I was six years old and I am one of the most famous actors in Colombia. But I felt trapped in that I kept getting work that I didn't want to do. This is related to the plot of La Cienega because the man feels trapped within his body.

How did you prepare for the role?
I lost 20 kilos to play this part. It took four months to lose the weight. I had to consult a doctor, a nutritionist and a sports doctor.

I interviewed people who had this disease and during the process of making this film two of them died. Because of the complexity of this illness it's difficult to perform this part and you have to respect the people who suffer this disease.
What are you trying to say with this film?
I wanted to make a point in this film about the importance of love. Today we're very concerned about material things. I wanted people to be able to connect to this story as if it's their own. This is a very human story. Although there's poverty [and illness] in this film it's not about that – it's about love.