ACTOR: McKell David turned 17 on the day of the Stars of Tomorrow photoshoot in May, but sent out his calling card at the age of 12 when he started his own show on YouTube, The Adventures Of Lil Mckell.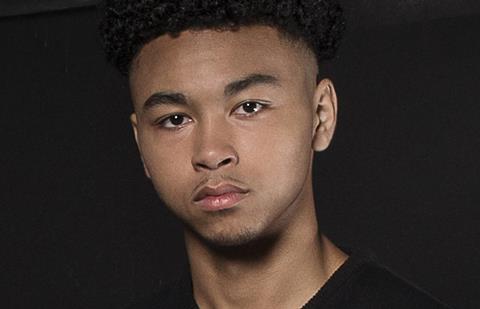 In this series of shorts that were shot by his dad, McKell plays a cheeky Harrow chap, pranking people on the street. "None of it was staged," he says, "so it gave me a level of confidence and self-esteem."
In person, however, this teenager is serious and quietly determined. He has shot three features that are awaiting release, ranging from the low-budget Don't Grow Up, about a group of foster kids on an abandoned island; to comedy Legacy; and Montana in which he co-stars as the trainee to Lars Mikkelsen's seasoned assassin.
Throughout this burst of work, McKell finished his GCSEs and plans to continue at night school.
Equal parts Japanese, Barbadian, Italian and Liberian, David trained at agency IAG's drama school and, he says, "I want to break the boundaries, try to break free a little — being considered black I'm looking to branch out and do things that aren't typecast roles.
"Right now I'm waiting for my films to come out, strategising, planning ahead. It's like a chess game. I love acting as a career and I know that it's meant to be."
Contact Ikki El-Amriti, Identity Agency Group ikki@identityagencygroup.com