Odin's Eye makes EFM sales on shark attack thriller to the UK, Japan, Middle East and India.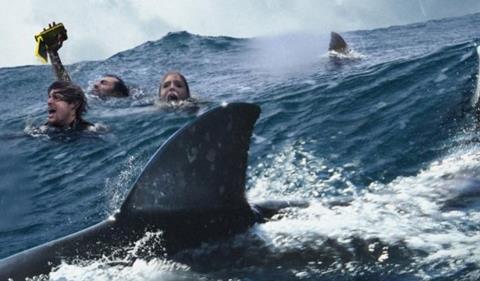 Into The Deep, Gerald Rascionato's debut feature, has scored a raft of sales at Berlin's European Film Market (EFM) (Feb 5-13).
Sydney-based Odin's Eye Entertainment sold the shark attack thriller to the UK (Metrodome); Japan (New Select); Middle East (Phonencia); and India (Pictureworks).
Giles Edwards, head of acquisitions at Metrodome, described the film as "a furiously successful descent into the darkest depths of marine-based dread".
Into The Deep follows three US college students making an audition tape for an extreme gameshow by filming their most intense activity - shark cage diving off the coast of Australia. But a catastrophic turn of events leaves them stranded in baited water surrounded by great white sharks, turning their audition tape into a film of survival.
Written by Rascionato and Stephen Lister, the film stars Megan Peta Hill, Joel Hogan, Josh Potthoff, and Pete Valley.
The film is in post-production.