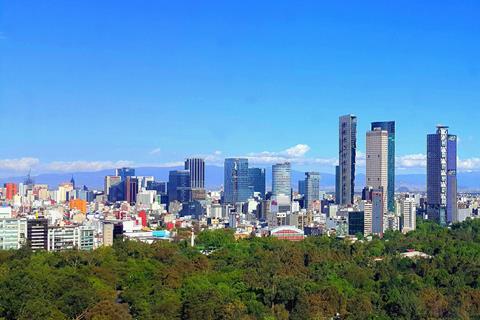 Days after Mexico's national film agency Imcine engaged in a public dialogue over the future of film support, the government has reportedly proposed to scrap one of the country's two public main funds.
According to a report in La Jornada on Thursday (May 21), government officials proposed on Wednesday night to eliminate Fidecine, a fund that has existed for many years to support higher budget, more mainstream fare.
The move comes amid sweeping cuts imposed by the administration of president Andrés Manuel López Obrador, who it is understood wants to divert money to the economic and health crisis caused by the coronavirus pandemic.
As Screen reported earlier this week, the president's austerity measures mandated Imcine with implementing cuts after the government recently earmarked the elimination of Mexico's other fund Foprocine, which for decades has supported auteur-driven cinema.
Imcine proposed a merger of the two funds and the Mexican Film Academy has been racing to fine-tune details for the measure to seal approval by Congress.
On Tuesday Imcine director Maria Novaro took part in a webinar addressing the issue of production support. According to sources she said the goal was not to let cuts impact the agency's commitments, although she remained vague on how the proposed merged fund will work.
According to La Jornada on Thursday, Mexican Film Academy head Monica Lozano has called on Obrador to personally intervene and save Fidecine.
Critics say the removal of public funding jeopardises the independence of Mexico's renowned film culture and would pave the way for Hollywood imports to dominate the market more than they already do.
Data in the Statistical Yearbook of Mexican Cinema 2018 published by Imcine revealed that market share of Mexican releases climbed two percentage points year-on-year to 23% in 2018, while box office market share went up from 6% in 2017 to 9%, and attendances gained from 7% to 9%.
Some 53% of a total of 186 Mexican productions received state support. The year saw 115 Mexican films released out of 499 overall – the highest level in three decades.
Screen has reached out to Imcine and the Mexican Film Academy and had not received a reply at time of writing.