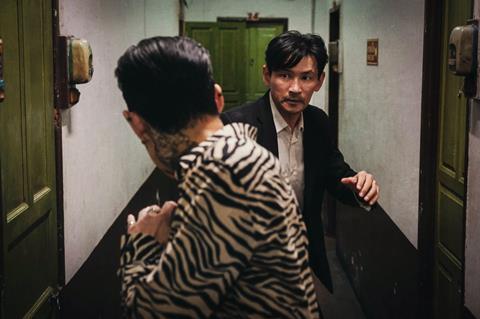 Check out the first trailer for CJ Entertainment's action thriller Deliver Us From Evil.
From the director of Office, which premiered in Cannes 2015's Midnight section, Hong Won-chan's crime action film stars Hwang Jung-min (Veteran), Lee Jung-jae (Assassination) and Park Jung-min (Time To Hunt).
When a former black ops agent-turned-mercenary (Hwang) finds out a young girl's kidnapping in Thailand is closely connected to him, he flies there to track her down with the help of expat Yui (Park), while being pursued by a relentless killer (Lee) who is out for vengeance against him.
Currently in post-production, the film is aiming for an August release locally, depending on the Covid-19 situation.