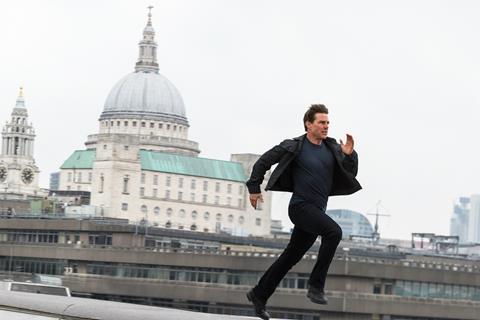 AUGUST 31 UPDATE: Mission: Impossible – Fallout opened in China on Friday (August 31) on a franchise-best $28m including midnight previews, according to Paramount Pictures International executives.
The result is in addition to $355.2m from other international markets through Thursday.
Ant-Man And The Wasp ruled the roost last weekend and could do so again in a fairly quiet session as summer winds down. The Marvel Studios release has grossed $358.5m through Walt Disney Studios Motion Pictures International, and a strong second session in China could see the film stay top of Hollywood's international pile.
It also debuts in Japan, where the original opened on $1.7m in September 2015 en route to a $9.8m final gross.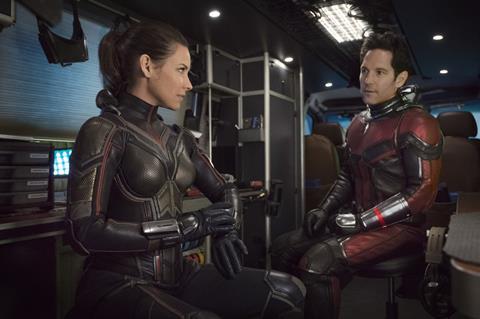 Pixar's Incredibles 2 has grossed $551.1m and debuts in Sweden, Denmark and Finland this weekend. Christopher Robin on $40.4m opens in Italy.
Studio 8's family adventure Alpha stands at $11.29m through Sony Pictures Releasing International and opens on Friday in Mexico, followed by Germany and Brazil on September 6.
Denzel Washington thriller Equalizer 2 has reached $51.62m and while there are no debuts this weekend, it is set to arrive in Russia and Italy on September 6 and 13, respectively. Hotel Transylvania 3: Summer Vacation stands at $311.2m, while horror release Slender Man has grossed $10.34m.
Warner Bros Pictures International handles the two breakout films involving key Asian elements. The number one North American release Crazy Rich Asians has reached an early $9.5m and opened in Australia on Thursday.
Meanwhile giant shark thriller The Meg stands at $322.9m, of which $174.9m comes from WBPI markets and the $148m balance from China via co-financier Gravity Pictures.
Family film Teen Titans Go! debuts in Brazil on Thursday and has reached $10.3m internationally. Female-led crime caper Ocean's 8 has reached $153.6m, comedy Tag $22.9m.
Universal Pictures International's Mamma Mia! Here We Go Again had reached $229.9m by last Sunday and debuts in Chile. Meanwhile the sci-fi thriller Upgrade opens in the UK and Turkey, while crime thriller Breaking In debuts in France
The documentary Three Identical Strangers, which has been a box office smash in North America, arrives in Australia. Spike Lee's BlacKkKlansman infiltrates the Netherlands, Peru, Trinidad & Tobago and Caribbean. Horror The First Purge opens in Hong Kong and South Africa.
Fox International's YA thriller The Darkest Minds stands at more than $24.1m, and the distributor has a slew of local-language releases this weekend.
Annanukku Jai debuts in India, The Flip Side in Australia, Gruner Wird's Nicht in Germany, Yucatan in Spain, The Rope Curse in Taiwan, Wiro Sableng in Indonesia, El Angel in Chile, and Mas Sabe El Diablo Por Viajo in Dominican Republic. Super Troopers 2 debuts in the UAE, Bahrain, and Oman.