Dir: Lou Ye. China-France. 2012. 98mins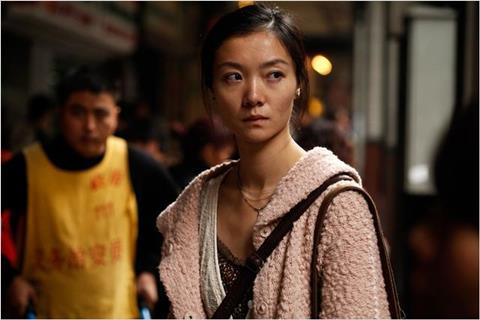 Lou Ye's return to sanctioned film-making in China is anything but an artistic or thematic compromise. A twisted and dark portrait of the amoral rich, corrupt police and sexually promiscuous in the country today, it is based on a selection of stories culled from the Internet that reflect contemporary society. Although the central story leans towards the melodramatic, Lou's confident blend of realism and poetry keeps it on track.
There's sexual deceit, revenge, blackmail, and more murder before the film finishes.
It's rare to see an official Chinese movie that takes such a stark look at life today. Set in the rain-drenched city of Wuhan, Lou shows us an urban world of web and text-obsessed people, fast cars, designer fashions and Starbucks that could be any western city. Whether it will score a Chinese release is yet to be determined, but sales agent Wild Bunch should make more robust international sales on Mystery than the two films he made in exile – Spring Fever and Love & Bruises.
The film opens with a dramatic prologue in which two arrogant young rich kids race each other in cars through a tunnel just outside the city. Coming out of the tunnel, one of the cars mows down and kills a young woman walking in the driving rain and ploughs into a truck.
The story subsequently calms somewhat, as Lu Jie (Hao Lei) is befriended in her daughter's playground by Sang Qi (Qi Xi) and her son and the two decide to have playdates in the future. Over coffee one day, Sang Qi confides in Lu Jie that she believes that her husband is cheating on her, the very same moment that Lu Jie looks out of the window and sees her own husband Yongzhao (Qin Hao) walking into the hotel opposite with a young girl. A distraught Lu Jie waits for them to finish their assignation and follows the young girl. This young girl, it emerges, is the girl killed in the pre-title sequence.
As Lu Jie faces up to her husband's apparently rampant infidelity, the police are persuaded by the rich parents of the young men not to press criminal charges over the death of the girl. Her mother is paid off and only one cop who coincidentally used to date the dead girl presses for further investigation.
There's sexual deceit, revenge, blackmail, and more murder before the film finishes, and along the way, virtually all the characters have sacrificed any sense of decency in the quest for material riches and sexual fulfillment.
Lou uses handheld camera to visceral effect but he is not beyond striking visual effects and a penchant for hard rain to heighten the drama.
Production companies: Dream Author Pictures, Les Films du Lendemain
International sales: Wild Bunch, www.wildbunch.biz
Producers: Lou Ye, Chen Xi, Nai An, Kristina Larsen
Screenplay: Mei Feng, Yu Fan, Lou Ye
Cinematography: Zeng Jian
Editor: Simon Jacquet
Production designer: Peng Shaoying
Music: Peyman Yazdanian
Main cast:: Hao Lei, Qin Hao, Qi Xi, Zu Feng, Zhu Yawen, Chang Fangyuan, Qu Ying