New UK distribution company NEO has made its first two acquisitions in Berlin.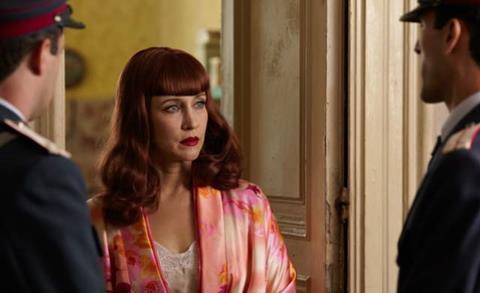 At the EFM, NEO (New Entertainment Organisation) has acquired Closer To the Moon from Celluloid Dreams and producer Michael Fitzgerald.
The English-language comedy drama from Nae Carafil stars Vera Farmiga and Mark Strong. It is a co-production with Italy's Ugo Tucci; Poland's Alessandro Leone; and Romania's Bobby Paulescu.
It has been picked up for US release by IFC for release in June and Poland's Ultra+Monolith.
The second pick up, from Media Luna, is Perfect Obedience (Obediencia Perfecta), the controversial Mexican winner of the 2014 World Film Festival Montreal (FFM).
The film, written and directed by Luis Urquiza, is a biopic about disgraced priest Marcial Maciel who used drugs, abused boys, and fathered numerous children, who he also allegedly abused. The movie sparked controversy when released in Mexico.
NEO plans
NEO will handle quality foreign and indie fare in the UK, working closely with British circuits - the "best in Europe" according to company founder Max Saidel.
NEO has three partners: veteran programmer Martin Myers; London-based licensing specialist Giannina Antola; and founder Saidel (co-founder and partner of Spain's Latido).
Saidel, who will move to London after Berlin, has also joined the UK-Italy-Belgium co-production of PMI's (Andrew Stucovitz) The Whale, the second feature of young auteur, Andrea Pallaoro.
Charlotte Rampling is attached to the film, due to shoot this autumn.