The Romanoffs, set to debut next year, recently added Isabelle Huppert and Christina Hendricks.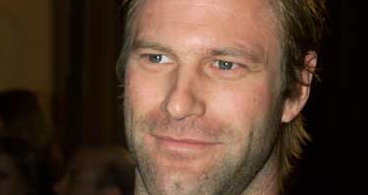 Aaron Eckhart has joined the slate of guest stars on The Romanoffs, Matthew Weiner's follow-up to Mad Men, co-produced with Weinstein Television.
Eckhart joins recently announced guest stars Isabelle Huppert, Christina Hendricks, John Slattery, Jack Huston, Amanda Peet, and Marthe Keller.
Weiner is set to direct all episodes of the one-hour contemporary anthology series set around the globe featuring separate stories about people who believe themselves to be descendants of the Russian royal family.
Eckhart's big screen credits include In The Company Of Men, which first drew him critical attention, as well as The Dark Knight as Harvey Dent/Two Face, The Black Dahlia, and London Has Fallen. He earned a Golden Globe nomination for Thank You For Smoking.
Eckhart was most recently seen co-starring opposite Tom Hanks in Clint Eastwood's Sully, and in Bleed For This opposite Miles Teller.
The Romanoffs will debut on Prime Video in the US next year.