Fathom to release animation in international markets outside Asia.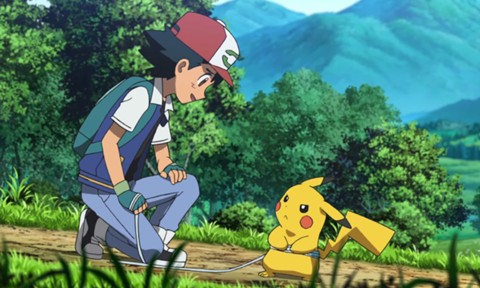 The Pokémon Company International has entered into an agreement with Fathom Events for international theatrical rights, outside of Asia, to Pokémon The Movie: I Choose You!.
The animated film is an origin story highlighting Ash and Pikachu's first meeting and their adventures as they search for the Legendary Pokémon Ho-Oh.
The pair encounter familiar faces along the way, new characters including Trainers Verity and Sorrel, and a mysterious new Mythical Pokémon, Marshadow.
Pokémon The Movie: I Choose You! will be shown in theatres on November 5 and 6 in select international markets.
The animation has already been released in Japan where it earned $4.6m during its opening weekend.
More details, including screening times and special offers, will be revealed by the companies over the summer.
"As an origin story, Pokémon the Movie: I Choose You! is the perfect way for a new generation of Pokémon fans to experience the beginning of Ash and Pikachu's friendship, and it offers longtime fans an exciting new look into the start of their epic adventures," Colin Palmer, vice-president of marketing at The Pokémon Company International, said.
"We're excited to work with Fathom Events, whose expertise in unique theatrical event activations will offer families and fans the opportunity to come together and experience the excitement of Pokémon animation on the big screen."
"Fathom Events is thrilled to work with The Pokémon Company International to bring Pokémon The Movie: I Choose You! to the US and international event cinema markets," Fathom Events CEO-elect Ray Nutt said. "We can't wait to deliver a high-caliber Pokémon cinema event that fans around the world won't want to miss."