EXCLUSIVE: Documentary played in competition at Karlovy Vary.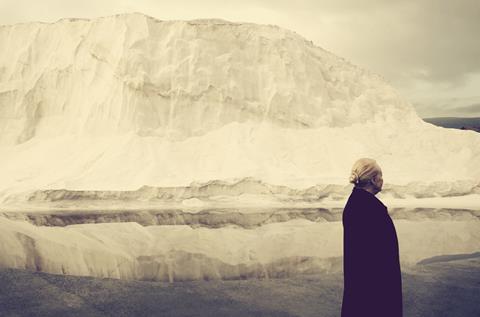 Jan Naszewski's Warsaw-based sales outlet New Europe Film Sales has picked up world sales rights to Mark Cousins' documentary, I Am Belfast.
In the film, the Northern Ireland city is personified by a 10,000 year old woman who reveals its story. Themes brought up in the film range from the landscapes surrounding the city, its changing architecture and social structure to the political and personal repercussions of the Northern Irish conflict.
The feature, with a score by composer David Holmes (Ocean's Eleven), received its world premiere as the opening feature of the Belfast Film Festival in April and played in the documentary competition of the Karlovy Vary International Film Festival in July.
Cousins previous documentaries include A Story of Children and Film (2013), The Story of Film: An Odyssey (2011) and The First Movie (2009).
I Am Belfast is a co-production between Hopscotch Films and Canderblinks Films. It was funded by the BFI (exec producer Lizzie Francke), Creative Scotland (exec producer Leslie Findlay), Northern Ireland Screen (head of production Andrew Reid) and Hopscotch Films.
The cinematography was handled by Christopher Doyle, who worked on martial arts epic Hero and Wong Kar Wai's In The Mood For Love and 2046.
The sales deal was negotiated by producers John Archer and Chris Martin and New Europe's CEO Jan Naszewski, who described the film as "a wonderful viewing experience".
"It's a fascinating, thoughtful journey, accompanied by Christopher Doyle's wonderful images," Naszewski added.
Producers Archer and Martin said: "This unique portrayal of an infamous city is one that pushes boundaries of filmmaking, a magic-realist piece that is as unique a study of a city a people and a culture over time that you are ever likely to see."