Programme set to take place on September 16 in LA highlights diverse filmmakers from underserved communities.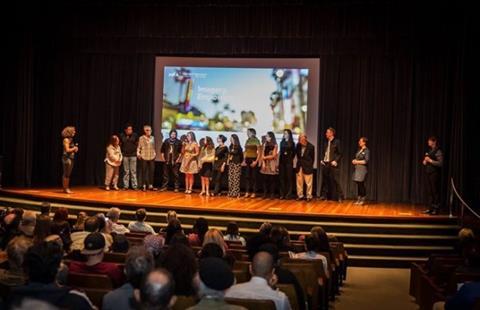 NewFilmmakers Los Angeles (NFMLA) and The Academy of Motion Picture Arts and Sciences (AMPAS) with presenting partners NALIP and SAG-AFTRA will host the annual NFMLA InFocus: Latino and Hispanic Cinema event in celebration of Hispanic Heritage Month.
InFocus, NFMLA's diversity programme, seeks to highlight filmmakers and stories from underserved communities or regions of the world.
NFMLA hosts a monthly film festival designed to spotlight emerging filmmakers, screening 150 to 200 films per year. In its 10 years of operation, NFMLA has presented more than 2,500 screenings by more than 2,500 filmmakers.
The festival on on September 16 presents a line-up of local and international films from US, Cuba, Spain, Peru, Guatemala, Venezuela and Mexico.
Speakers will include president Pro Tem of the California State Senate, Kevin de León, and Los Angeles Film Critics Association president Claudia Puig, among others.
The September Hispanic and Latino cinema event coincides with NewFilmmakers Los Angeles' 10 Year Anniversary.
NFMLA also collaborates with universities like UCLA, USC, SFAI and Occidental College for various education initiatives, one being curated semester-long courses of instruction for student filmmakers. These courses have taken place in both the US and internationally, including collaborations with Japan, Mexico, Jordan, Canada, China and more.
In addition, NewFilmmakers Los Angeles regularly partners with organisations and companies like SAG-AFTRA, Women In Film, Disney, Sony, and DreamWorks, as well as foreign consulates to host an array of annual programmes, workshops, panels, and competitions.
The event will also serve as a launch for a new year-long partnership with Norwegian Air.
The airline is joining NFMLA as the Exclusive Airline Partner and in celebration of international storytelling, will be flying in select global filmmakers to Los Angeles for NFMLA's monthly festivals.
Click here for more information on NFMLA programmes and events.