Bryan Fuller will receive Achievement Award.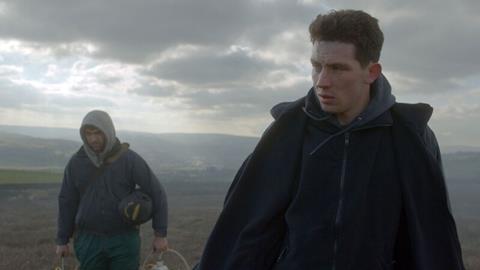 The 2017 Outfest Los Angeles LGBT Film Festival presented by HBO will be held from July 6-16.
Outfest has announced Bryan Fuller as its 2017 Achievement Award recipient and revealed the opening and closing night galas.
Francis Lee's feature debut God's Own Country starring Josh O'Connor and Alec Secareanu, will open the festival, while Trudie Styler's comedic Freak Show, starring Bette Midler, Alex Lawther, AnnaSophia Robb, Abigail Breslin, Ian Nelson, Larry Pine and a cameo from Laverne Cox, will close the festival.
The Achievement Award will be presented to Fuller during a ceremony at the Orpheum Theatre on July 6 and is Outfest's highest honour. It is presented to those who have made a significant contribution to LGBT film and media.
Fuller is behind such shows as Dead Like Me, Wonderfalls, Pushing Daisies, Hannibal and most recently American Gods.
Gala screenings include the West Coast premiere of the TV series Strangers (US Centerpiece) written and directed by Mia Lidofsky, and the Japanese trans family drama Close Knit (International Centerpiece) from Naoko Ogigami.
They include the world premiere of Lori Kaye's Kevyn Aucoin: Beauty & The Beast In Me (Documentary Centerpiece) and Behind The Curtain: Todrick Hall (Special Centerpiece), directed by Katherine Fairfax-Wright.

"From the unabashed queer aesthetic in Pushing Daisies to the groundbreaking sex-scene between two Muslim, gay men in American Gods, Bryan [Fuller] has decidedly put LGBT lives into America's living rooms. It is through his unapologetic storytelling - its newness, its frankness, and its honesty - that audiences have not only accepted these stories but asked for more," Outfest executive director Christopher Racster said.
"This year Outfest proudly turns 35," Racster added. "What started as a three-day media conference on the campus of UCLA is now a year-round organisation with global impact. Outfest Los Angeles remains ahead of the curve in showcasing the work and stories of women, people of colour and the trans community.

"When I look at the galas for this year's Outfest Los Angeles I can see that impact and leadership - with incredible efforts by female directors, the international discussion around trans rights and the dignity in their stories, and the spotlight on new avenues of storytelling to get stories out."
The complete line-up for the 2017 Outfest Los Angeles LGBT Film Festival will be announced on June 1.