Partnership has also been expanded to include co-financing component.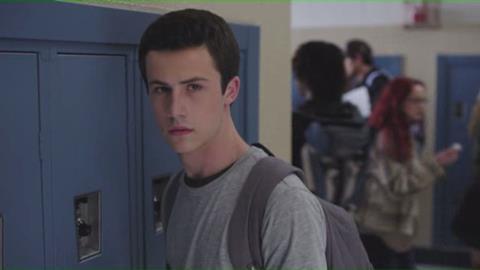 Paramount Television and Anonymous Content have extended their first-look deal through the end of 2019.
The two companies originally joined forces in 2014 and have created four series currently on the air, with several more on the development slate.
The partnership has been expanded to include a co-financing component that gives Anonymous content ownership.
Paramount TV will continue to have first-look rights to produce and distribute scripted television programming developed by Anonymous Content for broadcast, premium cable, cable and online audiences.
Paramount TV and Anonymous Content are behind the Netflix drama series 13 Reasons Why (pictured above), Epix's Berlin Station, the upcoming Maniac, a 10-episode dark comedy series for Netflix starring Emma Stone and Jonah Hill to be directed by Cary Fukunaga, and The Alienist for TNT.
"We consider ourselves lucky to continue our successful partnership with the entire team at Anonymous Content," said Paramount TV president Amy Powell. "From day one, we have worked together seamlessly to identify and pursue projects that are pushing the envelope creatively. We are excited to continue our partnership to identify and deliver premium content to a global audience."
"We are thrilled to continue our relationship with Paramount Television," said founder and CEO Steve Golin, founder and CEO of Anonymous Content. "Collaborating with Amy Powell, [Paramount Pictures chairman and CEO] Jim Gianopulos and their incredible team has been deeply rewarding, and we look forward to expanding upon the great slate of content we have developed together."