Gavin O'Connor to direct 1990s-set project based on "Boston Miracle".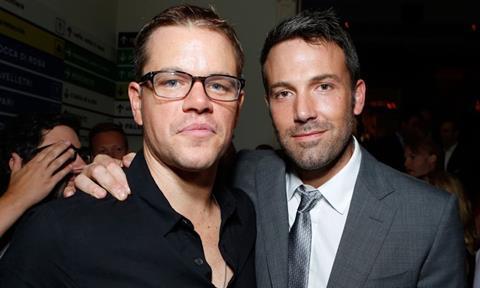 Showtime has picked up announced a new one-hour drama pilot called City On A Hill that Ben Affleck and Matt Damon will support as executive producers.
In the early 90s, Boston was rife with violent criminals emboldened by local law enforcement agencies in which corruption and racism was the norm, and then it all suddenly changed. City On A Hill is a fictional account of what was called the "Boston Miracle."
At the centre is an African-American district attorney who comes in from Brooklyn advocating change and the unlikely alliance he forms with a corrupt yet venerated FBI veteran who is invested in maintaining the status quo.
Together they take on a family of armoured car robbers from Charlestown in a case that grows to encompass and eventually upend Boston's city-wide criminal justice system.
The pilot will be written by Chuck MacLean, and directed by The Accountant's Gavin O'Connor, who also serves as executive producer.
Produced by Showtime, City On A Hill is based on an original idea by Affleck and MacLean.
The project will also be executive produced by James Mangold and Jennifer Todd for Pearl Street Films.
"City On A Hill is a gritty thriller about severe corruption and gangs, the type of series that takes you back and centres around the crime-riddled streets of Boston in the early 90s," Todd said. "We are excited to be a part of this project with Showtime and to partner with Gavin again."
O'Connor added: "Chuck wrote a pressure-cooker of a script steeped in the tribal codes of a Shakespeare play — family, blood, betrayal, honour. His take on the ties that bind is handled with a deep honesty and insight. I see the show as a brawling thriller — and an intimate family drama — played out on the rough streets of Boston."