De Winter will oversee the 2D animation division at Rainmaker Studios.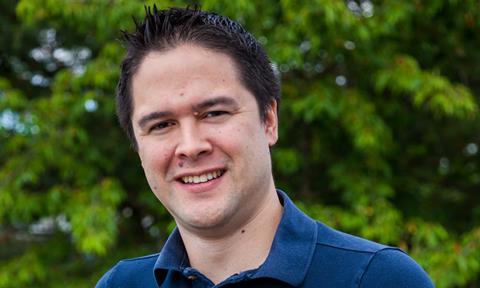 WOW! Unlimited Media Inc., comprised of its core companies Rainmaker and Mainframe Studios, as well as Frederator Networks, has announced the appointment of Greg De Winter as director of production and planning of Rainmaker Studios.
De Winter will oversee the studio's new 2D animation projects and bring in 2D talent as a part of Rainmaker's strategic expansion plan.
He will report directly to Kim Dent Wilder, senior vice-president of production/operations, and will handle production on work-for-hire projects, bid on CG and 2D projects and oversee the production of development materials for original IP projects.
De Winter joins Rainmaker rom Bardel where he was director of production finance. His credits include the animated series Puss 'N Boots, Teen Titans Go, Teenage Mutant Ninja Turtles and Rick And Morty.
"We are happy to have Greg join us as we continue to develop new programming and expand the studio's production capabilities in 2D animation," Michael Hefferon, president of Rainmaker Studios, said.
"Rainmaker/Mainframe Studios is known to have set the bar in producing high quality cost effective CG animation and the company intends to do that with it's new 2D content development pipeline."
De Winter said: "This is an exciting opportunity to be able to build a new 2D division at Rainmaker. I look forward to working with the current team here to help make this a reality."
Rainmaker, the Vancouver-based feature animation division of WOW! Unlimited Media, is behind two projects based on popular video games, Ratchet And Clank and Sly Cooper. Ratchet And Clank has sold 26 million copies since the game was released in 2002.