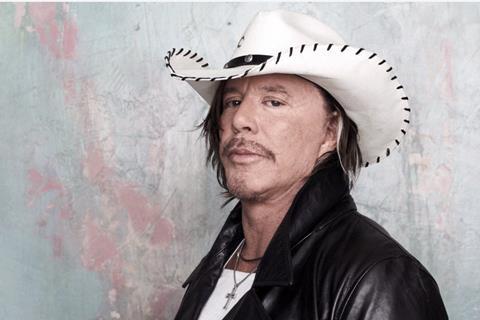 The UK's 101 Films International has acquired worldwide rights to horror title Mammon, starring Mickey Rourke, now in pre-production in Los Angeles.
Mammon is the directorial debut of US filmmaker Isaac Walsh, who also wrote the script with Tyle Claire Smith. It follows a struggling young couple chasing the 'American Dream', who realise their worst nightmare when they discover a demonic spirit in their new home.
Rourke plays the demonic spirit, with Taye Diggs and Jessica Uberuaga also attached to star.
Mammon is prdouced by Mike Hatton for his Ton of Hats outfits. The executive producers are Andy Lyon and Michael Walker of 101 Films International, with Glen Smith, Gary Smith, and Gary Smith Jr. of MHI Investments, Garrett Zinke, Ryan McDonald, and Asko Akopyan.
Additionally, 101 has recorded sales on another Rourke title: action-thriller Take Back, which completed shooting in the US during the Covid-19 lockdown and is in post-production. It has sold to North America (Shout Factory); the Middle East (Phoenicia Pictures); English-speaking Africa (Daro Film Distribution); and in-house distributor 101 Films (UK & Ireland).
Take Back is also produced by Hatton's Ton of Hats in partnership with 101 Films International.