EXCLUSIVE: Aldabra: Once Upon An Island will have two market screenings at Cannes following its domestic release in the Czech Republic.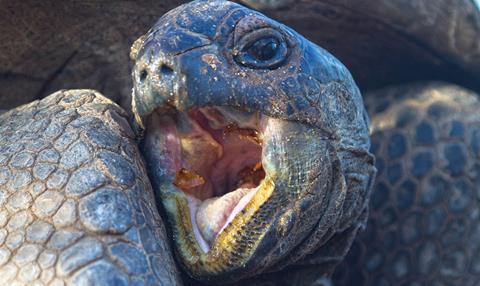 Visions films has picked up worldwide sales rights for the 3D family film Aldabra: Once Upon An Island, with planned market screenings at Cannes.
The company has also closed a deal with Russia's Luxor Group for a theatrical release in the summer, while Twelve Entertainment has picked up theatrical rights for Italy.
Aldabra, one of The Seychelles' 115 islands in the Indian Ocean, is largely inaccessible to humans, and has fully sunken into the sea and resurfaced six times in its history.
The largely documentary film, which has English narration from Czech actor Oldrich Kaiser and CGI rendered footage, follows the island's marine and animal inhabitants as they try to survive on one of nature's last remaining untouched paradises.
Aldabra was the subject of Jacques-Yves Cousteau's Palme d'Or and Oscar-winning documentary A Silent World.
The film was released in its native Czech Republic in November 2015, grossing more than €1m, and will premiere internationally in the Seychelles on April 21, followed by market screenings in Cannes on May 11 and 16.
Aldabra: Once Upon An Island was written and directed by Steve Lichtag, and produced by Petr Keller and Robert Schneider for Starlite Pictures. Original music for the film was composed by Robert Jisa. The Lion King producer Don Han and writer Kirk Wise, as well as Finding Nemo writer David Reynolds, were creative consultants on the project.