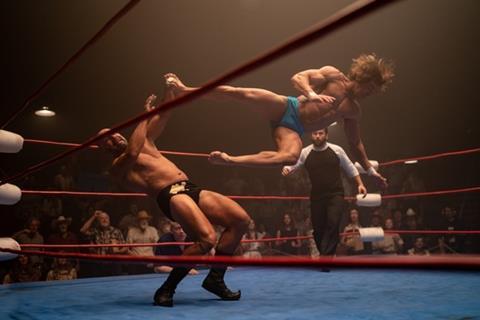 German producer and distributor Leonine Studios and A24 have launched a joint label to release films in Germany and Austria called A24 | Leonine Studios.
The first films to be released under the new banner are the newly acquired titles David Michôd's Wizards! starring Orlando Bloom, Naomi Scott and Pete Davidson and Sean Durkin's The Iron Claw with Lily James, Harris Dickinson, Zac Efron and Jeremy Allen White.
The two companies previously collaborated on the release in Gemany and Austria of Oscar winner Everything Everywhere All At Once, which was distributed by Leonine Studios and racked up more than 380,000 admissions in Germany and Austria.
Leonine Studios and A24 will also work closely together to create special benefits for AAA24 members in Germany.
Leonine founder Fred Kogel said : "A24's bold storytelling and their passion for outstanding high-quality content that is never conventional and always unique is spectacular. They successfully drew a new audience to theatres, which is a great achievement. This partnership is a perfect match for our vision and commitment to distributing and licensing premium content in every shape and form and we're very proud to continue working closely with the great team at A24."