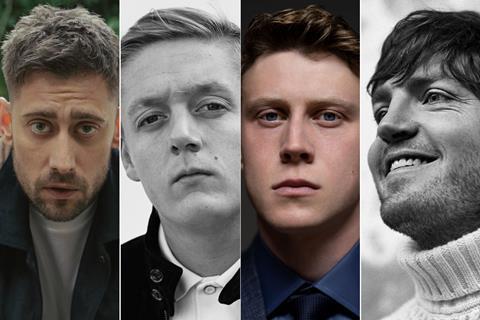 A24 has signed on to co-finance and handle international sales on Shane Meadows' UK period drama series The Gallows Pole, which is being produced by Element Pictures for the BBC.
Michael Socha and Thomas Turgoose, with whom Meadows worked on This Is England, have joined the cast, along with 1917 star George MacKay and The Souvenir's Tom Burke, and Sophie McShera, Cara Theobold and Anthony Welsh. Production is now underway in Yorkshire and Nottinghamshire.
First announced by Screen earlier this year, the project was commissioned by Piers Wenger, director of BBC Drama, and is co-financed by the BBC alongside A24. Nickie Sault is producing the six-part series, having worked with Meadows on This Is England for film and TV, as well as The Virtues. She will work as a freelance producer hired by Element Pictures, which is producing with Meadows' Big Arty Productions for the BBC.
Based on the novel of the same name by Benjamin Myers, The Gallows Pole fictionalises the true story of David Hartley - played by Socha - and the Cragg Vale Coiners, a gang of weavers and land-workers in 18th century Yorkshire who embark upon a revolutionary criminal enterprise.
"After some initial rehearsals back in spring, me and the team went on an 'open casting' odyssey, watching over 6,500 self-tapes from unrepresented actors and actress," said Meadows of the casting process. "We went from hoping to find one or two new faces to making up half of the entire cast from those tapes and I believe it's going to create a series quite unlike anything else I've ever worked on."
"This is the 18th century yes, but viewed through a slightly more anarchic lens and will (like my previous work) have a soundtrack that fits the mood like a psychedelic glove, rather than historical expectations," he continued. "I've not been this passionate about shooting a project in years."
"Shane's talent for spotting and working with the newest and most authentic talent is second to none and will play a key role in setting this drama apart," said Wenger.