Hot Docs runs from April 27-May 7.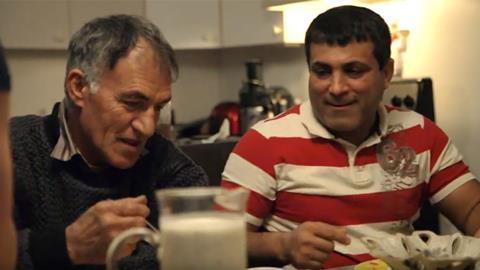 A71 has acquired My Enemy, My Brother ahead of the film's world premiere at Hot Docs on Saturday (29).
Ann Shin directed the story of two former enemies who become blood brothers after one, an Iranian boy who left home to join the army, saved the life of the other, an Iraqi conscript, during the Iran-Iraq War. The men lost contact for 25 years until they were reunited.
My Enemy, My Brother began as a short film and was shortlisted for the Oscar in 2015. The feature will screen again in Hot Docs on May 1 and May 6.
"We are very happy to have acquired the Canadian rights to My Enemy, My Brother," David Miller, co-president of A71 Entertainment, said. "Ann and her team obviously had such great success with the short, and they did a fantastic job turning this into a powerful feature length story."
Shin also produced. Emmanuel Vaughan-Lee, Melanie Horkan, and Hannah Donegan served as executive producers.
A71's slate has included Chokeslam, Sadie's Last Days On Earth, Numb, Siddharth, and Blackbird.
Hot Docs runs from April 27-May 7.