Former ArthurCox founder will oversee a new slate of Aardman projects.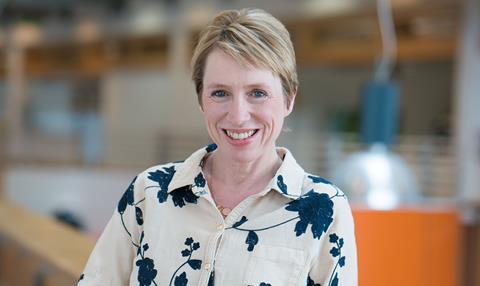 Aardman Animations, the studio behind Shaun The Sheep and Wallace And Gromit, has hired industry veteran Sarah Vox as executive creative director.
Cox will oversee the development of a new slate of Aardman intellectual properties aimed at kids and family audiences across all platforms including digital and broadcast.
She will spearhead efforts to foster new creative talent and keep the company at the forefront of innovative content development.
Prior to joining the company, Cox was the owner and creative director of ArthurCox, an award-winning film and animation production company, which she launched in 2002 alongside Sally Arthur. During her tenure, she directed The Itch Of The Golden Nit, which was produced as part of Bafta's Tate Movie Project.
Before establishing ArthurCox, Cox was at Picasso Pictures from 1994-2002, where she primarily worked on commercials.
Aardman's upcoming projects include Early Man, which stars Eddie Redmayne, Tom Hiddleston and Maisie Williams.
Peter Lord, co-founder and creative director at Aardman commented: "I'm simply delighted that Sarah is joining Aardman at this very exciting time. With her flair for developing and mentoring creative people, she's the perfect person to drive some terrific new projects. At Aardman, we love creating characters, telling stories, and delivering them with wit and irreverent humour, and I'm thrilled to have Sarah along for the adventure."
Sarah Cox added: "I am delighted to be offered this unique opportunity to help develop the creative concepts that will ultimately shape the future content of such an inspirational studio as Aardman. We have been given a bold and exciting remit to find new characters, innovative concepts and creative talent that will continue to produce the top quality humour filled content that the studio is known and loved for. I am a long-time admirer of the collaborative spirit and ethos of Aardman and I am really looking forward to becoming part of that team."