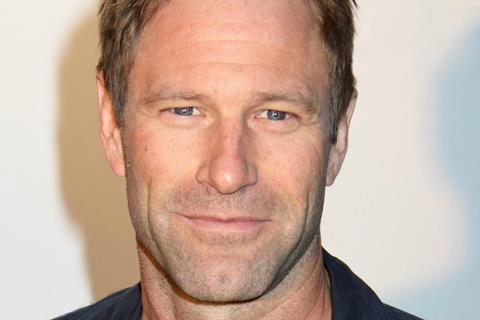 Aaron Eckhart has signed on as the lead in the conspiracy thriller Wander, which VMI Worldwide will introduce to buyers in Cannes next month.
April Mullen is on board to direct from a screenplay by Tim Doiron about Arthur Bretnik (Eckhart) a mentally unstable private investigator who becomes convinced a suspicious death case is linked to the same supposed conspiracy cover up that caused the death of his daughter.
Wander is scheduled to begin shooting in New Mexico in June. Doiron and Mullen of Los Angeles and Toronto-based WANGO Films will serve as producers alongside Andre Relis of VMI Worldwide and Chad A. Verdi of Verdi Productions.
Wander is the follow-up to Mullen's female gaze feature, Below Her Mouth, which was shot by an all-female crew and premiered at Toronto International Film Festival last autumn.
"There is a truth boiling, screaming to surface, and Wander will expose this as Aaron's character brings the journey of a true silent warrior to life," Mullen said. "Aaron is an exceptional artist, with a deep passion and commitment to creating intriguing characters. I'm looking forward to building something very special with him."
Eckhart will next be seen in Roland Emmerich's war film Midway, and stars in the thriller, Live! His credits include Thank You For Smoking, The Dark Knight, and Sully.
VMI Worldwide holds worldwide rights to Wander.