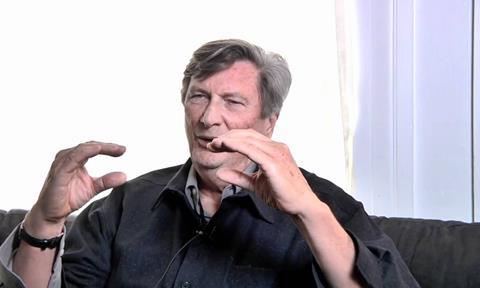 Academy president John Bailey has denied 'false' media reports of alleged sexual harassment after the Academy of Motion Picture Arts & Sciences launched an investigation.
The Academy acted after reports surfaced that it received several allegations against Bailey, an acclaimed cinematographer whose credits include Groundhog Day and In The Line Of Fire.
On Saturday it emerged that Bailey sent a memo to the Academy in which he said the claims "'served only to tarnish my 50 year career." He added that one named incident stemming back more than a decade did not happen.
The memo in full:
Dear staff:
I have refrained from comment on the various media accounts about me of the past several days because I wanted to allow the Academy process to play out. However, in light of several repeated false stories, I feel compelled to set the record straight with those of you who work side by side with me on behalf of the Academy. The media reports describing multiple complaints made to the Academy about me are false and have served only to tarnish my 50 year career.
The fact that the existence of an allegation even became public thwarts the confidential review process that the Academy adopted and is supposed to follow when receiving complaints.
There was a single named complaint regarding an allegation dating back more than a decade ago in which I am alleged to have to attempted to touch a woman inappropriately while we were both riding in a transport van on a movie set. That did not happen.
I have supported women throughout my career and am heartened by the outpouring of support I have received from numerous women with whom I have worked and supported during my career
While I cannot undo the damage of having a false narrative leaked to the press I expect the committee will undertake its obligation to review this matter faithfully. Because I know the facts, I expect they will conclude that there is no basis to take any action against me. While there have been well documented instances of individuals in this industry not treating women with respect, I am not one of them. I care deeply about women's issues and support equal treatment and access for all individuals working in this profession. I am proud to serve as President of the Academy and am committed to carrying on the important work the board elected me to do."