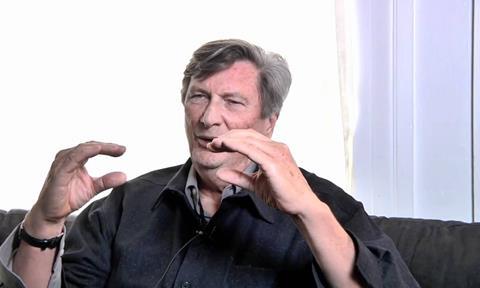 The Academy is conducting an investigation into sexual harassment allegations that surfaced this week against the body's president John Bailey.
Academy Of Motion Picture Arts And Sciences representatives on Friday issued an official statement and declined to comment further.
The statement read: "The Academy treats any complaints confidentially to protect all parties. The Membership Committee reviews all complaints brought against Academy members according to our Standards of Conduct process, and after completing reviews, reports to the Board of Governors. We will not comment further on such matters until the full review is completed."
Bailey, 75, a director of photography whose credits include Groundhog Day and In The Line Of Fire and who received the American Society of Cinematographers lifetime achievement honour in 2015, was voted in as president last August after Cheryl Boone Isaacs ended her tenure.
According Variety, which broke the story, the Academy received three harassment claims on Wednesday and launched an investigation.
The issue has bubbled up at a critical time as sex scandals continue to unfold in Hollywood. The Academy has taken firm action on the matter and kicked out disgraced former mogul Harvey Weinstein last October following the exposé in The New York Times over his alleged behaviour.
In January Casey Affleck, who has settled two sexual harassment lawsuits, withdrew as presenter of the best actress Oscar at the 90th annual Academy Awards that took place earlier this month.