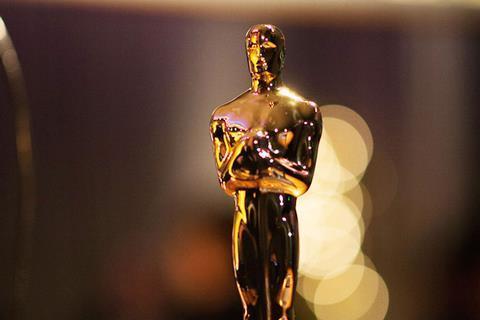 The Academy Of Motion Picture Arts And Sciences has postponed its upcoming governors meeting from April 14 to April 28 ahead of what is expected to be a critical gathering to discuss the impact of the coronavirus pandemic on awards season.
The meeting at the end of the month comes amid scrutiny of the Academy's eligibility criteria in light of the virus, which has wreaked havoc with the release calendar.
Faced with theatre closures across the US and the entire world, distributors, awards strategists and industry observers believe the Academy's rules will need to be tweaked.
They are waiting to see whether the Academy grants dispensation for films whose releases have been set but because of ongoing theatre closures may not be able to satisfy the requirement that Oscar submissions are publicly exhibited for paid admission for at least seven days in a commercial theatre in Los Angeles County or New York.
The hope is the Academy will act as the Hollywood Foreign Press Association (HFPA) has done and tweak eligibility rules to allow voting members to consider films that debuted digitally rather than in theatres.
Last month the HFPA tweaked Golden Globe eligibility rules and said members can consider films dated for theatrical release from March 15-April 30 that were forced to debut on digital or cable platforms. The HFPA said it may extend the contingency period beyond April 30.
Beyond the matter of theatre closures, another chief issue that could impact awards season is how the production halt has potentially left a number of contenders close to the finish line but still incomplete.
State and city mandates on social distancing have led to the temporary closure of all sets, which will mean a log-jam once they reopen and a race for sets and post-production facilities in order to meet rescheduled release dates and get in front of voters in time.
There is also the matter of the disrupted festival calendar. Festivals provide the oxygen of global publicity for awards pushes, and in some cases give distributors the chance to acquire films that can be slotted into the calendar towards the end of the year for awards-qualifying releases.
Cannes has said its postponed festival might take place in late June and early July, whereas Toronto top brass have said September's event, currently dated September 10-21, could be a blend of on-site and digital innovation. It was reported on Monday that Venice chief Alberto Barbera will not consider a digital version of the festival.