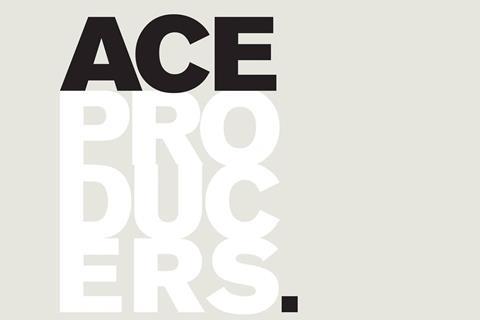 European producers organisation ACE Producers has unveiled the selection of sixteen producers who will participate in its inaugural TV drama-focused initiative, the ACE Series Special, running Nov 4-9 in Brussels.
The programme is aimed at experienced producers who want to create a series division within their film companies and, or deepen their knowledge of developing and producing TV drama series for an international audience. Each participant will attend with a series project in the early stages of development
They include Belgium's Bart Van Langendonck at Savage Film, who will bring director Michaël R. Roskam and writer Dimitri Verhulst's bio-pic project Sylvia Kristel, about the Dutch actress and model best known for her lead performances in the Emmanuelle films.
Iranian-born, Austrian-based producer Arash T. Riahi will attend with political drama People Of Good Will, a joint directorial project with brother Arman T. Riahi, written by long-time collaborator Klaus Oppitz.
From outside Europe, Kaleena Kiff of Vancouver-based Curiosity Pictures, whose recent credits include The Legend Of Barney Thomas, will participate with Until I Find You, an adaptation of John Irving's eponymous novel to be directed by Adam Kane.
The inaugural edition, taking place in Brussels in November, will be held in collaboration with the Flanders Audiovisual Fund (VAF) and supported by Flow Postproduction, Casa Kafka Pictures and Creative Europe MEDIA Desk Flanders.
The full list of participants and projects is below:
Emilie Blézat, Sciapode (France)
Project: Paradise Institute
Writers: David Dusa, Mike Sens and Emilie Blézat
Stienette Bosklopper, Circe Films (The Netherlands)
Project: Life Science
Writer: Stienette Bosklopper
Martichka Bozhilova, Agitprop (Bulgaria)
Project: Babyland
Writers: Simona Nobile, Dianne Jones and Martichka Bozhilova
Fiona Copland, Field Theory Media (New Zealand)
Project: Authenticity
Writers: Caroline Grose and Sean Williams
Oliver Damian, 27 Films Production (Germany)
Project: DarkSky
Writers: Peter Koller
Damon D'Oliveira, Conquering Lion Pictures (Canada)
Project: Four Queens
Writer: Suzette Couture
Kaleena Kiff, Curiosity Pictures (Canada)
Project: Until I Find You
Director: Adam Kane
Writer: John Irving
Christian Frederik Martin, Friland Produksjon (Norway)
Project: Bloodlust
Writers: Sara Johnsen and David Dusa
Christof Neracher, Hugofilm (Switzerland)
Project; The Art of Disappearance
Director: Bettina Oberli
Writers: David Sandreuter and Thomas Ritter
Helen Perquy, Jonnydepony (Belgium)
Project: Decimation
Writers: Philippe De Schepper, Bas Adriaensen
Dries Phlypo, A Private View (Belgium)
Project: Ghosts of the Past
Director: Robin Pront, Writer: Veerle Baetens
Ferenc Pusztai, Paprika Studios (Hungary)
Project: Hard Diplomacy
Writers: Mikko Pölla and Roope Lethinen
Arash T. Riahi, Golden Girls (Austria)
Project: People of Good Will
Director: Arash & Arman T. Riahi (Riahi Brothers)
Writer: Klaus Oppitz
Oda Schaefer, K5 Film (Germany)
Project: "MUTi"
Writer: Mukunda Michael Dewil
Frans van Gestel, Topkapi Films (The Netherlands)
Project: The LifeDirector: Giancarlo Sanchez, Writers: Chris Westendorp and Esther Duysker
Bart Van Langendonck, Savage Film (Belgium)
Project: Sylvia Kristel
Director: Michaël R. Roskam
Writer: Dimitri Verhulst